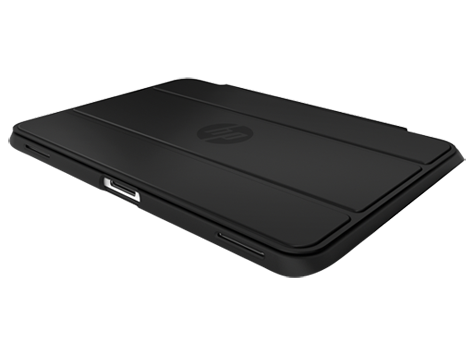 HP ElitePad Case
(H4R88AA)
Find a local store, or call HP: 1300 304 889 (Australia only)
Special offer:
Special offers:
Overview
Hardware compatibility
Sophistication. Durability. We've got you covered. Carry your HP ElitePad in an executive-style case that doubles as a stand on a desk or in any other work area.
Features
The stylish and sturdy case wraps around the HP ElitePad for easy carrying by hand or storing inside a large bag. Fold back the top of the case to create an easel for using the HP ElitePad on its own or with an external keyboard or mouse.*
Expand what you can do with a suite of accessories designed specifically for the HP ElitePad and turn a true business tablet into a total business solution.
Get the peace of mind of a one-year limited warranty. Additional support is available (North America only) seven days a week, 24 hours a day by phone as well as through online support forums.
* Sold separately.
Specifications

Product count per unit:

1

Dimensions (W x D x H)

373.73 x 268.16 x 13 mm (14.71 x 10.5 x 0.50 in)

Weight

225 g (0.50 lb)

What's included

Warranty:

1 Year Limited Warranty (Return to HP/Dealer - Standard Bench Repair & Phone-in Assistance)

What's in the box:

HP ElitePad Case
Documentation
HP is committed to providing our customers with information about the chemical substances in our products as needed to comply with legal requirements such as REACH (Regulation EC No 1907/2006 of the European Parliament and the Council). A chemical information report for this product can be found at: www.hp.com/go/reach.