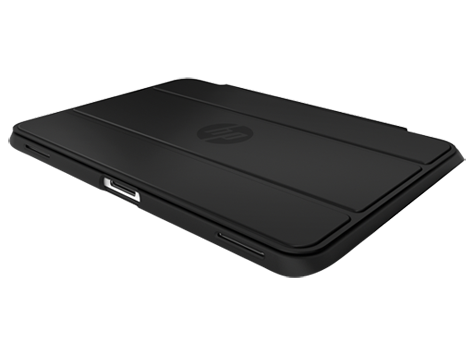 HP ElitePad Case
(H4R88AA)
Find a local store, or call HP: 1300 304 889 (Australia only)
Special offer:
Special offers:
Overview
Hardware compatibility
Sophistication. Durability. We've got you covered. Carry your HP ElitePad in an executive-style case that doubles as a stand on a desk or in any other work area.
Features
The stylish and sturdy case wraps around the HP ElitePad for easy carrying by hand or storing inside a large bag. Fold back the top of the case to create an easel for using the HP ElitePad on its own or with an external keyboard or mouse.*
Expand what you can do with a suite of accessories designed specifically for the HP ElitePad and turn a true business tablet into a total business solution.
Get the peace of mind of a one-year limited warranty. Additional support is available (North America only) seven days a week, 24 hours a day by phone as well as through online support forums.
* Sold separately.
Specifications

Product count per unit:

1

Dimensions (W x D x H)

373.73 x 268.16 x 13 mm (14.71 x 10.5 x 0.50 in)

Weight

225 g (0.50 lb)

What's included

Warranty:

1 Year Limited Warranty (Return to HP/Dealer - Standard Bench Repair & Phone-in Assistance)

What's in the box:

HP ElitePad Case
Documentation