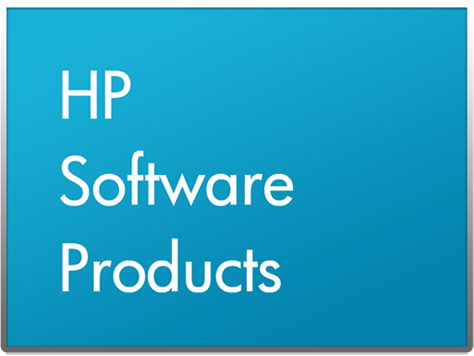 Network Management/Security Software
HP Intelligent Management Center Enterprise Software Platform
Select a model
Special offer:
Special offers:
IMC Enterprise software is designed on a service-oriented architecture (SOA) using a business application flow model as its core and featuring an on-demand, modularized structure. This design enables the efficient implementation of end-to-end business management, while the software's modularity allows for the effective integration of traditionally separate management tools.

Together, they provide complete management of resources, services, and users.        
Features
Management
Highly flexible and scalable deployment models: IMC Enterprise software delivers an extensive set of capabilities for managing large networks, and supplies a greater level of scalability and high availability through a flexible distributed deployment model than is the case with IMC Standard software deployments; IMC software can be deployed across multiple servers in a hierarchical architecture to provide increased scalability and resilience
Intelligent management: - cohesively integrates fault management, element configuration, and network monitoring from a central vantage point. - with support for third-party devices, IMC software enables network administrators to centrally manage all network elements with a variety of automated tasks: discovery, categorization, baseline configurations and software images, and others. - IMC software provides configuration compare tools, version tracking, change alerts, and more.
Modular architecture: optional modules can be added to enrich network management capabilities; modules for user access management, VPN management, and traffic analysis can be quickly added and provide instant benefits; the architecture allows modules to share information and provide collaborative policy creation and reports
eAPI library to integrate third-party applications: The IMC eAPI library utilizes a RESTful implementation for simplified integration with HP and third-party applications. Over 200 eAPI calls are available in the library, which is included with IMC Enterprise software
Live update enhancements: IMC Enterprise software now provides notification and download availability of the latest IMC patches as well as new firmware version releases for HP devices
Warranty and support
Electronic and telephone support: limited electronic and business hours telephone support is available from HP for the entire warranty period; to reach our support centers, refer to www.hp.com/networking/contact-support; for details on the duration of support provided with your product purchase, refer to www.hp.com/networking/warrantysummary
Software releases: to find software for your product, refer to www.hp.com/networking/support; for details on the software releases available with your product purchase, refer to www.hp.com/networking/warrantysummary
Browser supported

:

Firefox 3.6 or later is recommended
Internet Explorer 8.0 or later is recommended

Minimum system requirements

:

Intel® Pentium® 4 3.0 GHz; 4 GB RAM; 50 GB; 10/100 Mbps

System requirements, recommended

:

3.0 GHz Intel® Xeon® or Intel® Core™2 Duo processor or equivalent; 4 GB RAM; 100 GB; 10/100 Mbps

What's in the box

:

License Entitlement, Electronic Delivery
HP is committed to providing our customers with information about the chemical substances in our products as needed to comply with legal requirements such as REACH (Regulation EC No 1907/2006 of the European Parliament and the Council). A chemical information report for this product can be found at: www.hp.com/go/reach.