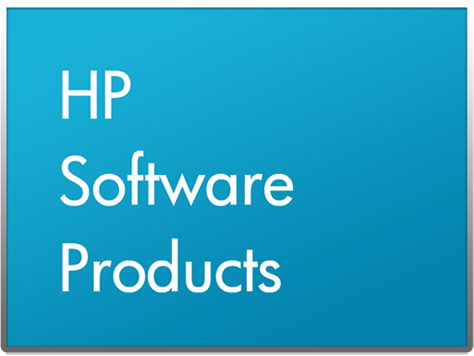 Network Management/Security Software
HP VAN SDN Controller Base Software with 50-node License E-LTU
(J9863AAE)
Product may not be available direct from HP currently
Special offer:
Special offers:
HP Virtual Application Networks (VAN) SDN Controller Software provides a unified control point in an OpenFlow-enabled network, simplifying management, provisioning, and orchestration. This enables delivery of a new generation of application-based network services.

It also provides open application program interfaces (APIs) to allow third-party developers to deliver innovative solutions to dynamically link business requirements to network infrastructure via either custom Java programs or general-purpose RESTful control interfaces. The VAN SDN Controller is designed to operate in campus, data center, or service provider environments.
Features
Software-defined networking
Proactive flow processing: enables highly scalable, centrally orchestrated SDN networks. In this approach, a central application manages the provisioning of endpoints, such as servers or virtual machines in a data center, or fixed endpoints in a campus network.
Reactive flow processing: enables dynamic monitoring of new flows or endpoints, such as individual user or server sessions or the movement of users in a wireless network. These environments require careful characterization to ensure that all levels of the network infrastructure have the capacity to respond to large numbers of sub-second events.
Graphical user interface (GUI: facilitates controller administration and API documentation
RESTful APIs: leverages the controller's extensible northbound API for REST applications. This API provides an abstract representation of the underlying OpenFlow network. It allows web-based applications running above the controller to exert deliberative, business-level control over the network. This API also provides the services necessary to support a full management platform such as HP Intelligent Management Center (IMC).
Java APIs: run within the controller as a collection of OSGi bundles that enable high performance event and packet processing. These network-level applications are extremely powerful, allowing the personality of the controller to be extended and customized for specific environments. They leverage a three-tier architecture with strict API guidelines for interfacing with external entities, other Java modules, and the controller database.
Platform required

:

PostgreSQL 9.1; OpenJDK 7 JVM; Keystone Identity

Minimum system requirements

:

System requirements, recommended

:

3.0 GHz Intel® Xeon® or Intel® Core™2 Quad processor or equivalent

What's in the box

:

License Entitlement, Electronic Delivery

Warranty

:

Not applicable, phone support


*Internet Price is the price for online purchases direct from HP Canada. Product currently not sold online may be purchased from a HP authorized retailer. In this case, Internet Price is a suggested resale price. Your retailer may sell for less.