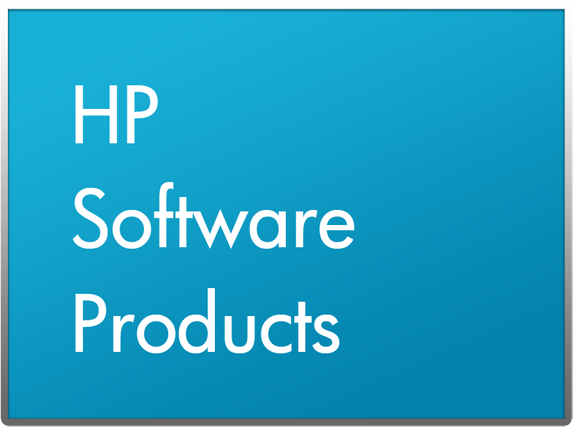 Network Management/Security Software
HP IMC Smart Connect with Wireless Manager Virtual Appliance Edition E-LTU
(JG767AAE)
Special offer:
Special offers:
HP Intelligent Management Center (IMC) Smart Connect w/WLAN Manager Virtual Appliance Software offers a comprehensive bring your own device (BYOD) solution with easy onboarding, provisioning, and monitoring of users and clients. With this software, HP moves beyond the basic BYOD requirements of identity-based access by offering a comprehensive solution that includes single policy enforcement and converged network management across wired and wireless environments.

Unified BYOD monitoring further enables administrators to plan for capacity and comply with regulatory requirements.        
Features
Application highlights
Appliance highlights: allows easy installation and configuration; includes an embedded SQL database and Red Hat Linux operating system; comes with a license for 100 device nodes, 200 users, and 50 access points; is delivered in an OVA file; shares server hardware with other applications, which reduces the complexity of installations and simplifies deployment as well as operational and infrastructure management
Management
HP Intelligent Management Center (IMC): integrates fault management, element configuration, and network monitoring from a central vantage point; built-in support for third-party devices enables network administrators to centrally manage all network elements with a variety of automated tasks, including discovery, categorization, baseline configurations, and software images; the software also provides configuration comparison tools, version tracking, change alerts, and more
Modular architecture: allows the addition of new modules to enrich network management capabilities; modules for user access management, VPN management, and traffic analysis can be quickly added and provide instant benefits; the architecture allows modules to share information and provide collaborative policy creation and reports
Virtualization management: IMC software is one of the first management tools to integrate the management and monitoring of both virtual and physical networks; it provides insight into and management of virtual networks, and reduces migration complexity by aligning and automating network policies with virtual images; it also supports VMware, Microsoft® Hyper-V, and KVM; IMC Virtual Network Management Software also supports automatic tracking of the network access ports of virtual machines
Highly flexible and scalable deployment models: HP IMC Standard Software delivers an extensive set of capabilities for managing large heterogeneous networks and provides scalability and high availability through a flexible distributed deployment model; with its modular design, IMC software can be deployed across multiple servers to provide increased scalability and resilience
Rich resource management: IMC software provides powerful network discovery and topology, including a detailed inventory of the network and highly accurate depictions of how it is configured; supported views include Layer 2 and 3, as well as VLAN topology and the ability to create custom views like a dashboard homepage; customization enables administrators to organize and control the network infrastructure based on their preferred organizational model
Warranty and support
Electronic and telephone support: limited electronic and business-hours telephone support is available from HP for the entire warranty period; to reach our support centers, refer to www.hp.com/networking/contact-support; for details on the duration of support provided with your product purchase, refer to www.hp.com/networking/warrantysummary
Software releases: to find software for your product, refer to www.hp.com/networking/support; for details on the software releases available with your product purchase, refer to www.hp.com/networking/warrantysummary
Minimum system requirements

:

Server: Intel® Xeon® E5-2609, quad-core, 12 GB RAM memory, 1200 GB storage, 1000 Mb/s NIC

Warranty

:

Not applicable

What's in the box

:

Virtual Appliance SW download with: Intelligent Management Center Standard version, IMC User Access Manager, IMC Wireless Services Manager 50 AP license RedHat Linux OS and My SQL database


* Excluding local taxes and custom duties as applicable in country.

HP is committed to providing our customers with information about the chemical substances in our products as needed to comply with legal requirements such as REACH (Regulation EC No 1907/2006 of the European Parliament and the Council). A chemical information report for this product can be found at: www.hp.com/go/reach.