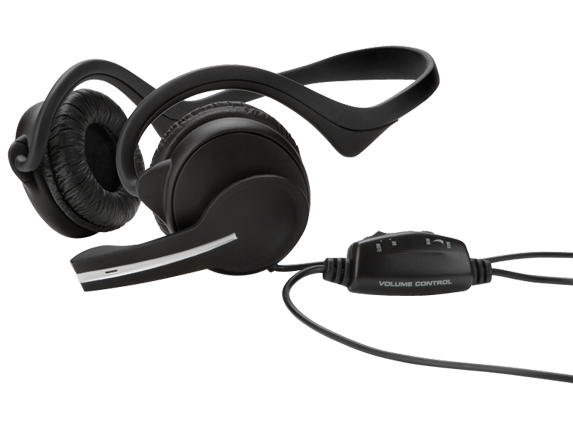 HP Digital Stereo Headset
(VT501AA)
SRP Only 
This item was added to the cart
PRODUCT DEMO
Special Offer:
Special Offers:
Overview
Experience crystal-clear sound with a sleek, behind-the-head design that's comfortable to wear. Plus, the built-in microphone and in-line volue controls make listening and speaking a pleasure.
Features
The HP Digital Stereo Headset features plush earpads with behind-the-head design for comfortable, convenient use.
The headset offers a simple plug-and-play setup with no software needed, plus USB connectivity.
Get exceptional sound thanks to the high-quality acoustics; the noise-cancelling microphone reduces background noise for clearer conversations, and rotates out when not in use.
It's easy to adjust the microphone volume or mute the sound altogether, thanks to the inline volume control.
Please check the product specifications under Datasheet/Documents. If the product is in compliance with EN 55022 Class A, use of the product in residential areas may cause (under unfavourable conditions) interference to TV/radio reception.

HP is committed to providing our customers with information about the chemical substances in our products as needed to comply with legal requirements such as REACH (Regulation EC No 1907/2006 of the European Parliament and the Council). A chemical information report for this product can be found at: www.hp.com/go/reach.