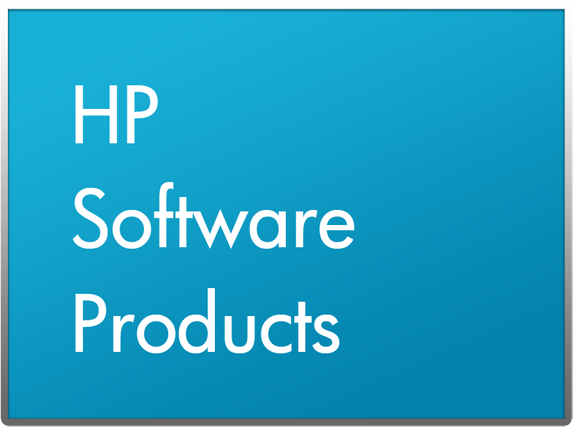 Network Management/Security Software
HP IMC VAN Connection Manager Software Module with E-LTU
(JG494AAE)
Special Offer:
Special Offers:
HP Intelligent Management Center (IMC) is a modular, comprehensive resource management platform. With its extensive device support, IMC provides true end-to-end management for the entire network, and entire operation cycle.

IMC VAN Manager Software is an IMC module which delivers a template-based approach for managing network configuration policies, yielding consistency and reliability across network infrastructure. Administrators define the policies in a template, which will be applied as a configuration policy to the edge switch associated with the virtual machine of interest.

Virtual machine network connectivity is automated and orchestrated by IMC VAN Manager Software which lends to the acceleration of application deployment and service rollout and greatly reduces risk during virtual machine migration. The module includes a plugin into the VMware hypervisor manager which enables the connection policies defined in IMC to be applied to the virtual machine.        
Features
Management
Edge switch management: HP IMC VAN Manager Software monitors and manages the VMs that are connected to the edge switches. An ACL number range is defined for each edge switch for ACL planning. You can query, add, or delete an edge switch.
Connection policy templates: IMC VAN Manager Software maintains a library of connection policy template (VSI type)which is the network configuration for binding to the vNIC of VMs. The administrator can easily define bandwidth performance, Quality of Service and allowed hosts in the connection policy. These policies bind to the VM, when deployed, and are applied to the edge switch. These policies follow the VM when it is migrated.These policies once created can easily be modified.
Network: Each network uses a unique VLAN ID. You can assign VSI Types to different networks. One VSI Type can be assigned to multiple networks. You can also specify which operator can manage a network, facilitating VSI Type management. After a connection is created, you need to select the network, VM, and VSI Type. After the connection is successfully deployed, the VM uses the assigned network resources to communicate with external networks.
Migration history: IMC VAN Manager Software records the migration for VMs in a virtual network. Administrators will be able to view the migration history and operational records of VMs.
VMware hypervisor management support: IMC VAN Manager Software plugs into vCenter so that the VM connections created by IMC can be managed, such as deploying and taking VM offline, from vCenter server.
Minimum system requirements

:

Intel® Pentium® 4 3.0 GHz; 4 GB RAM; 50 GB; 10/100 MB

System requirements, recommended

:

3.0 GHz Intel® Xeon® or Intel® Core™2 Duo processor or equivalent; 4 GB RAM; 100 GB; 10/100 MB

Warranty

:

90 days

What's in the box

:

License Entitlement, Electronic Delivery