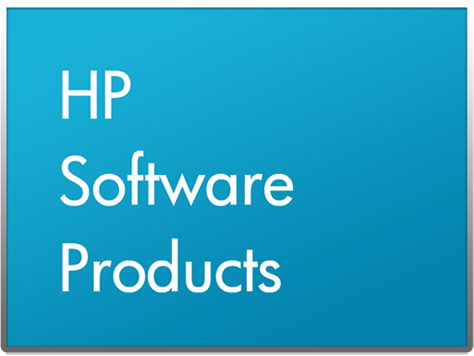 HP StoreOnce Virtual Storage Appliance
Special Offer:
Special Offers:
Looking for cost-effective data protection for your small or remote offices? Struggling to backup virtual environments? HP StoreOnce VSA extends the StoreOnce family with software-defined storage that cuts storage costs at smaller sites by up to 65%. HP StoreOnce VSA is a VMware virtual appliance that delivers fast, efficient and scalable backup of between 1 and 10 TB (usable) without the need for dedicated hardware so that you can reduce the cost of storage, rack space and power. The StoreOnce VSA license includes HP StoreOnce Catalyst for seamless movement of deduplicated data across the enterprise without the need to rehydrate, all data movement is controlled by your backup application from a single pane of glass.

It can also provide a flexible backup target for service providers and organizations with IT as a service. So whether you want to back up a smaller site, move data from remote sites to a centralized data center, or expand your hosted services, StoreOnce VSA has it all.        
Features
Exceptional Value - Lower the Cost of Data Protection for Smaller and Remote Offices
Software-defined storage that eliminates the need for dedicated hardware -- reduce the cost of your storage by up to 65%, rack-space by 50% and power by up to 70%*; * Based on May 2013 HP internal comparative analysis of StoreOnce VSA vs. dedicated backup appliance hardware from major competitors
All the agility and flexibility of HP StoreOnce -- VSA license includes HP StoreOnce Catalyst and replication capabilities, there is no additional purchase.
Pay as you grow -- the HP StoreOnce VSA license allows up to 10 TB of usable backup capacity configured in increments of 1 TB so you can start small and scale up over time.
HP StoreOnce VSA is part of the HP StoreOnce product family -- virtual and hardware appliances with price-performance points to suit all requirements from small remote offices to enterprise data centers.
Federated Deduplication Across the Enterprise with a Single Deduplication Technology - StoreOnce
Deduplicate anywhere -- at the application source or at the backup server or at the target appliance. Deduplicate where it makes sense for your business, not where technology vendors' limitations mandate.
Save time and money -- using your backup application to control data movement between StoreOnce Catalyst-powered systems in its deduplicated state -- no need to rehydrate the data.
Utilize cost-effective, low-bandwidth links -- move data concurrently from the StoreOnce VSA in small and remote sites and backup over the WAN to one or more regional offices or data centers.
Benefit from a unified deduplication solution –- StoreOnce and StoreOnce Catalyst is available across the range of dedicated appliances, virtual backup solutions, and on media servers and application servers with HP Data Protector and other software.
Seamless Integration of Virtual and Physical Environments – All Managed from a Single Console
Easily backup your virtual environments -- install into existing vSphere environments (supported to run on all versions of VMware 5.x) for software defined deduplicating backup storage and all the benefits of HP StoreOnce federated deduplication.
Easy to manage locally -– with the same proven graphical interface (GUI) used to manage the HP StoreOnce Backup appliances, providing a consistent experience for enterprise-wide deployments.
Easy to manage centrally -- customers with multiple StoreOnce appliances and multiple StoreOnce VSAs can benefit from the HP StoreOnce Enterprise Manager (SEM) for centralized management of up to 400 StoreOnce appliances and StoreOnce virtual appliances distributed across multiple sites.
Rapid to deploy --as well as advanced monitoring, reporting, forecasting and trend analysis, HP StoreOnce Enterprise Manager can be used to rapidly deploy and configure multiple StoreOnce VSA virtual appliances across the enterprise.
Flexible to use – HP StoreOnce VSA can be configured in Ethernet environments with StoreOnce Catalyst, VTL and CIFS backup targets. For Fibre Channel integration or the ability to write to NFS interfaces you will need a StoreOnce Backup hardware appliance.
Secure multi-tenant applications while reducing CAPEX and OPEX
StoreOnce VSA can deliver a flexible backup target for service providers and organizations with an ITaaS (IT as a service) infrastructure.
Service providers can rapidly stand-up the StoreOnce VSA and retire it again when the backup capacity is no longer needed to regain the resources.
In multi-tenant environments, one StoreOnce VSA per tenant provides security of backup data between tenants.


HP is committed to providing our customers with information about the chemical substances in our products as needed to comply with legal requirements such as REACH (Regulation EC No 1907/2006 of the European Parliament and the Council). A chemical information report for this product can be found at: www.hp.com/go/reach.