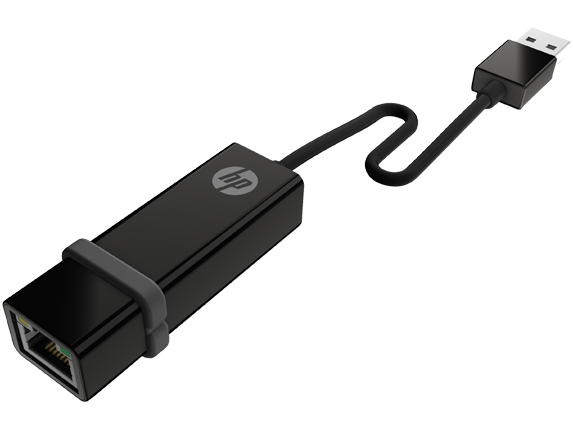 HP USB Ethernet Adapter
(XZ613AA)
This item was added to the cart
Special offer:
Special offers:
Overview
HP USB Ethernet Adapter
HP EliteBook Folio 9470m; HP EliteBook Revolve ; HP ElitePad
Specifications

Weight

:

1.06 oz

Minimum dimensions (W x D x H)

:

8.6 x 0.82 in

What's in the box

:

HP USB Ethernet Adapter; power cable; warranty booklet

Warranty

:

Each HP Slate Accessory carries a one-year limited warranty. Technical support is available seven days a week, 24 hours a day, by phone, as well as online support forums. Certain restrictions and exclusions apply.
*Estimated U.S. retail price. Actual price may vary.

HP is committed to providing our customers with information about the chemical substances in our products as needed to comply with legal requirements such as REACH (Regulation EC No 1907/2006 of the European Parliament and the Council). A chemical information report for this product can be found at: www.hp.com/go/reach.