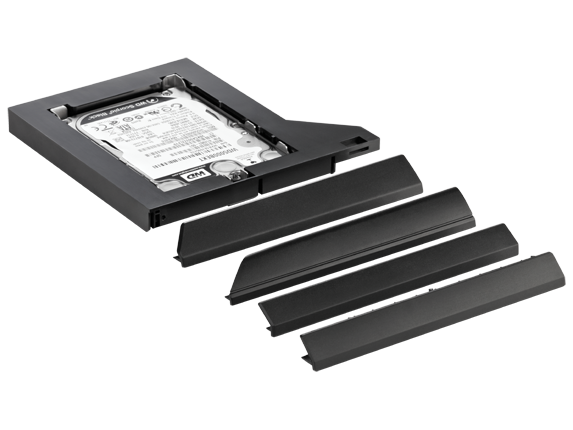 HP 2011 BNB Notebook Upgrade Bay 500 GB Hard Drive
(LX733AA)
This item was added to the cart
Special offer:
Special offers:
Overview
Hardware compatibility

Please refer to QuickSpecs for list of compatible products.
HP 2011 BNB Notebook Upgrade Bay 500 GB Hard Drive is a convenient and affordable solution for users who require additional storage or a faster dedicated second hard drive. Model LX733AA is designed specifically to fit into 2011 HP Business Notebook platforms and does not work with HP Docking Stations.
Features
Extend the life of your HP Business Notebook by providing additional storage
Easy back-up solution without burdening network resources
Switch drives between most HP business notebooks
Warm swappable
High speed SATA data transfer
Specifications

Drive height

:

0.50 in (1.27 cm)

Dimensions (W x D x H)

0.50 x 5.04 in

Weight

0.44 lb

What's included

Warranty

:

Each HP Storage Solution carries a one-year limited warranty. Additional support is available 24 hours a day, seven days a week by phone as well as online support forums. NOTE: Certain restrictions and exclusions apply. Consult the HP Customer Support Center for details.

What's in the box

:

HP 2011 BNB Notebook Upgrade Bay 500 GB Hard Drive
documentation
*Estimated U.S. retail price. Actual price may vary.

HP is committed to providing our customers with information about the chemical substances in our products as needed to comply with legal requirements such as REACH (Regulation EC No 1907/2006 of the European Parliament and the Council). A chemical information report for this product can be found at: www.hp.com/go/reach.