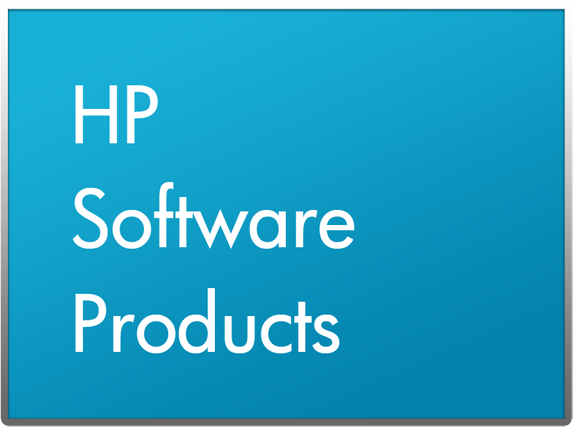 Storage Device Management Software
HP Command View EVA Software
Special offer:
Special offers:
Want to reduce IT costs and management complexity for your arrays and SANs? Need to be ready for the next set of changes? HP Command View EVA Software provides you with a powerfully simple storage management experience, automates and aggregates storage management to reduce complexity and increase productivity. Quickly and easily automate tasks such as configuring RAID groups.

Provisioning capacity is simple, and you can dynamically expand LUNs and add drives online without downtime to quickly meet changing business needs. HP Command View EVA Software is a comprehensive software suite designed to simplify array provisioning and management of all HP EVA family of storage array products.

You can easily create Vdisks and grow or shrink LUNs, all without downtime. Command View EVA Software allows you to replicate data with snapshots for immediate use.

And you can feel secure about your data with the industry-leading security features.
What's new
Device Management Support for the new EVA6400 and EVA8400 Disk Arrays
Command View supports the EVA feature of support for MPX200 FCoE protocol enabling EVA controllers to be presented as FCoE targets
A single SKU to manage, replicate and optimize EVA using the attractively priced software bundle of Command View, Business Copy and Dynamic Capacity manager
Command View support for exchange based routing
Storage Essentials Performance Edition that provides enhanced performance management of the EVA array
Features
Reduce IT Costs and Management Complexity
Comprehensive software suite includes everything needed for managing an EVA from provisioning data quickly, to adjusting LUNs, and creating Vdisks and RAID groups with just a few mouse clicks.
Flexible connectivity with expanded multi-SAN discovery increases value and lowers management costs compared to managing traditional arrays. Software includes a powerful scripting utility for documenting and automating EVA configuration tasks.
Provides lower management costs compared to managing traditional arrays.
Server-Based management or Array-Based management with the EVA4400.
Easily Provision your EVA Storage and Replicate your Data
Quick and easy addition of physical disk drives containing exact capacity for immediate use.
Easily create Vdisks and add capacity without downtime.
Dynamically grow and shrink LUNs without application downtime.
Replicate data by instantly creating snapshots for immediate application usage.
Industry-Leading Security Features
Two levels of access Administrator (read/write) and User (read only).
Audit logging support for user actions and events that change system state.
LUN security for protection against unauthorized storage access.
Supported hardware environment

:

HP EVA disk arrays

Version

:

V9.3

Warranty

:

HP warrants only that the Software media will be free of physical defects for a period of ninety (90) days from delivery. Includes one year of HP software support 9x5 (software technical support and software product and documentation updates).
*Estimated U.S. retail price. Actual price may vary.

HP is committed to providing our customers with information about the chemical substances in our products as needed to comply with legal requirements such as REACH (Regulation EC No 1907/2006 of the European Parliament and the Council). A chemical information report for this product can be found at: www.hp.com/go/reach.