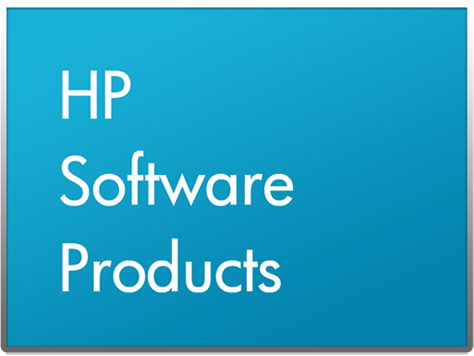 Network Management/Security Software
HP Network Protector SDN Application 250 Concurrent Clients E-LTU
(JL004AAE)
Special offer:
Special offers:
The Network Protector SDN Application, running on the HP Virtual Application Networks (VAN) SDN Controller, enables automated network posture assessment and real-time security across OpenFlow-enabled network devices. Network Protector leverages the VAN SDN Controller and OpenFlow to program the network infrastructure with security intelligence from the TippingPoint RepDV Labs database.

This effectively turns the entire network infrastructure into security-enforcement devices, providing unprecedented visibility and threat protection against more than 1 million botnets, malware and spyware.
Features
Simple Security for Bring Your Own Device (BYOD)
The Network Protector SDN Application brings a new level of threat visibility automation and control to organizations that support bringing your own device (BYOD) for network connectivity and allowing the employee to only carry one device for both personal and business usage.
There is no need for dedicated appliances as the security application is deployed as software.
Enables Automated Network-posture Assessment
The Network Protector SDN Application improves your network visibility and accuracy.
Scales up to thousands of endpoints supporting enterprise organizations.
Based on open standards, the application provides you with flexibility and not being locked into one solution.
Provides Real-time Threat Detection Across Enterprise Campus Networks
The Network Protector SDN Application protects from over one million malicious botnet, malware and spyware sites.
Enables real-time threat characterization with the HP TippingPoint Reputation Digital Vaccine (RepDV) database.
Delivers the latest on worldwide threats based on the HP TippingPoint RepDV cloud service regular updates.
Allows Proactive IT Management of Threats
The Network Protector SDN Application decreases the time IT spends on security problems, from days or weeks to hours.
Enhances network security—thousands of threats easily detected and blocked.
Minimum system requirements

:

Server: 3.0 GHz Intel® Xeon® or Intel® Core™2 Quad processor or equivalent

What's in the box

:

License Entitlement, Electronic Delivery

Warranty

:


* Prices are recommended retail price and may fluctuate as a result of Dollar/Rand exchange. Subject to availability.