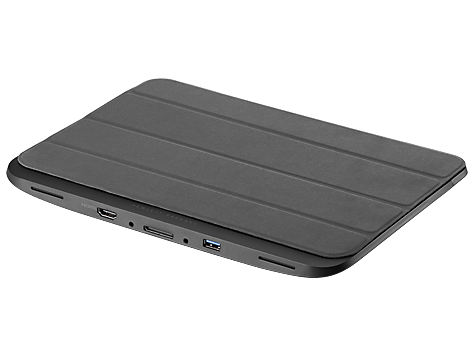 HP ElitePad Security Jacket Cover
(E6N31AA)
Special offer:
Special offers:
Overview
HP ElitePad Security Jacket Cover
Features
Simply snap the magnetic cover into the HP ElitePad Security Jacket and fold over the HP ElitePad screen to help protect it from scratches.
When you need a quick easel for more comfortable screen navigation, simply roll the cover back and position underneath the HP ElitePad.
Expand what you can do with a suite of accessories designed specifically for the HP ElitePad and turn a true business tablet into a total business solution.
Get the peace of mind of a one-year limited warranty. Additional support is available (North America only) seven days a week, 24 hours a day by phone as well as through online support forums.
HP ElitePad 900 G1 and HP ElitePad 1000 G2, with HP ElitePad Security Jacket (E5S90AA, E5S91AA) installed