HP LaserJet Enterprise MFP M431f Features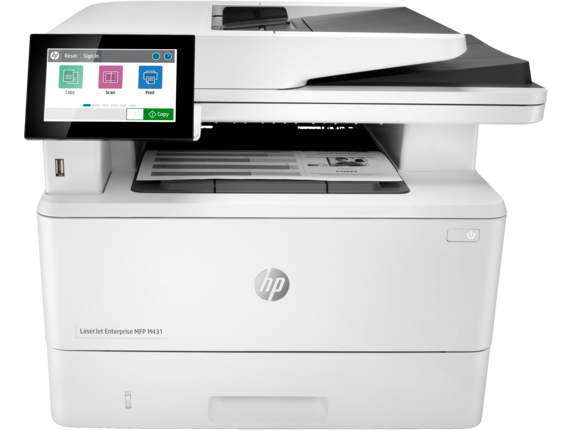 Set up work teams for success without adding more to your plate. Help people handle business wherever it happens while giving IT fleet-wide control it needs, using a compact MFP built for simple use and management.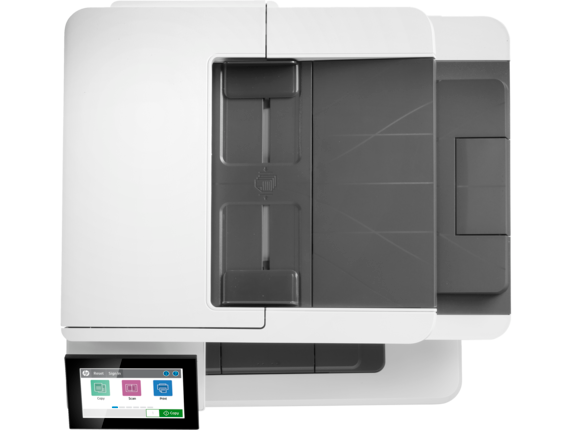 HP printers have the industry's strongest security[1] because they're always on guard, continually stopping threats while adapting to new ones. And only HP printers can automatically self-heal from attacks, so IT doesn't need to intervene.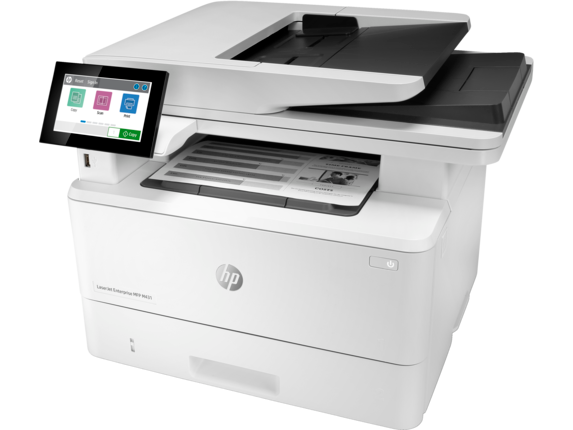 Simplify collaboration and productivity with a streamlined MFP that supports how people work today: fast, nimble, and connected. Print sharp text and graphics businesses need to look professional day in and day out, plus scan and copy with ease.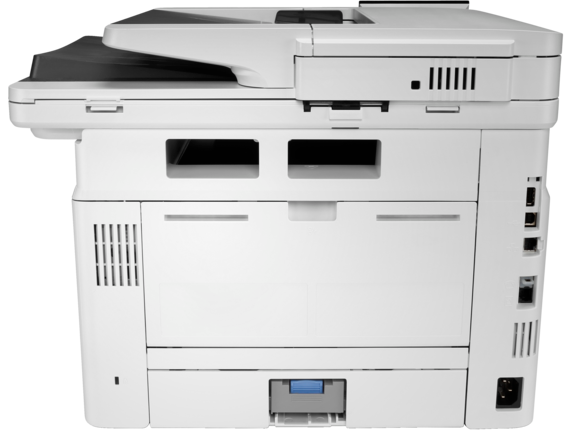 Business is all about resource management, and finding efficiencies is everyone's responsibility. This compact MFP is designed for low energy use, to help people complete tasks quickly while conserving wherever possible.
[1] HP's most advanced embedded security features are available on HP Managed and Enterprise devices with HP FutureSmart firmware 4.5 or above. Claim based on HP review of 2019 published features of competitive in-class printers. Only HP offers a combination of security features to automatically detect, stop, and recover from attacks with a self-healing reboot, in alignment with NIST SP 800-193 guidelines for device cyber resiliency. For a list of compatible products, visit hp.com/go/PrintersThatProtect. For more information, visit hp.com/go/PrinterSecurityClaims
[2] Some features enabled by future HP FutureSmart firmware upgrades may not be available on older devices, if for example, physical product characteristics limit the functionality of the new feature.
[3] HP Web Jetadmin is free and available for download at hp.com/go/webjetadmin
[4] Third-party certification based on Common Criteria Information Technology Security Evaluation ISO/IEC 15408 Standard requirements as of May 2019. Certification applicable to HP Managed and Enterprise devices running HP FutureSmart Firmware version 4.5.1 and later. For more information: https://www.commoncriteriaportal.org/files/epfiles/Certification%20Report%20-%20HP%20Intrusion%20Detection.pdf
[5] Use of the HP Trusted Platform Module may require a firmware upgrade.
[6] Wireless performance is dependent on physical environment and distance from access point and may be limited during active VPN connections.
[7] Dependent upon country setup specifications.
[8] To enable HP Roam, some devices may require firmware to be upgraded and an optional accessory to add Bluetooth® Low Energy (BLE) beaconing capabilities. Subscription may be required. For more information, visit hp.com/go/roam
[9] Measured using ISO/IEC 24734, excludes first set of test documents. For more information, see http://www.hp.com/go/printerclaims. Exact speed varies depending on the system configuration, software application, driver, and document complexity.