HP LaserJet Pro M404dw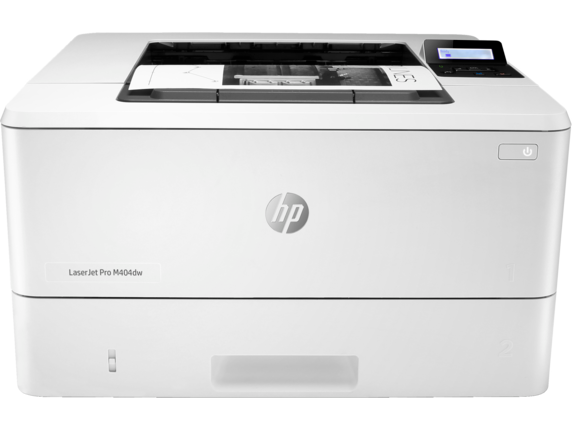 Today's businesses are always on, and always connected. Choose a printer that can keep up with how you actually work, collaborate, and get things done
HP Print Security isn't just about securing printers. It's about helping to secure your network with real-time threat detection, automated monitoring, and software validation – designed to detect and stop an attack as it happens.[7]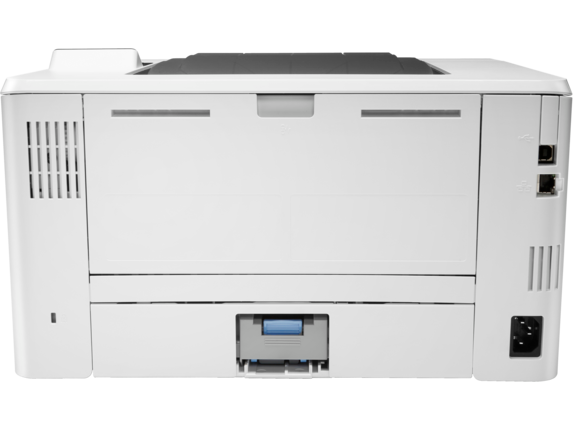 You have enough to worry about each day. It's easy to accomplish what you need – and exceed your own expectations – with a streamlined printer that's made for simple use.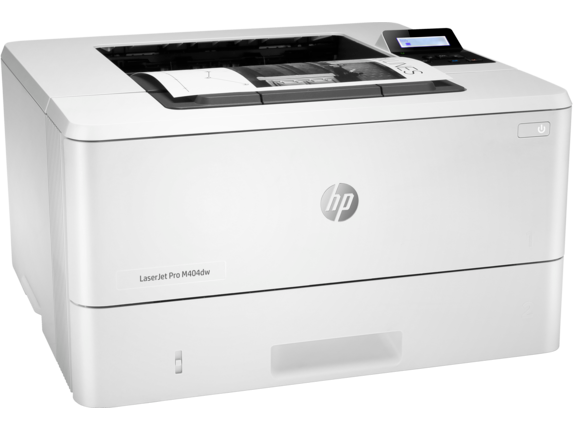 Business is all about resource management, and finding efficiencies is everyone's responsibility. HP LaserJet printers are designed with the environment in mind, so you can handle what you need while conserving energy wherever possible.
Bluetooth Low-Energy for HP Roam
[1] Two-sided printing not supported on the M404n.
[2] Measured using ISO/IEC 24734 Office Suite and Feature Tests, excludes first set of test documents. For more information see http://www.hp.com/go/printerclaims. Exact speed varies depending on the system configuration, software application, driver, document complexity, media size, media orientation and media type. HP High Speed may require FW upgrade to enable.
[3] Wireless operations are compatible with 2.4 GHz and 5 GHz operations. App or software and HP ePrint account registration may also be required. Some features require purchase of an optional accessory. Learn more at http://www.hp.com/go/mobileprinting.
[4] Feature is only supported on the HP LaserJet Pro M404dw. Wireless performance is dependent on physical environment and distance from access point, and may be limited during active VPN connections.
[5] Feature is supported on the HP LaserJet Pro M404dw only. Mobile device needs to be connected directly to the Wi-Fi network of a wireless direct–capable MFP or printer prior to printing. Depending on mobile device, an app or driver may also be required. Learn more at http://www.hp.com/go/businessmobileprinting.
[6] To enable HP Roam, some devices may require firmware to be upgraded and an optional accessory to add Bluetooth® Low Energy (BLE) beaconing capabilities. Subscription or accessory may be required. For more information, visit http://www.hp.com/go/roam.
[7] Pin printing enabled via USB installed in rear of device.
[8] Additional solution such as HP Access Control or HP JetAdvantage Private Print is required to use optional proximity card reader. Pin printing enabled via USB installed in rear of device.
[9] Instant threat notifications can appear on the device control panel when a potential threat occurs from malicious intent or there is a bug or vulnerability in the firmware code of the device. If this error raises concern, please contact your company IT representative or, if unavailable, HP Support, who can investigate the cause through analysis of device syslog data using a standard SIEM tool from McAfee, Splunk, Arcsight or SIEMonster. The control panel error message may show an error code on a blue screen during code signature checks or memory write intrusions.
[10] Dependent upon country setup specifications.
[11] Based on HP Internal testing using normalised TEC Value, 2019.
[12] HP Auto-On/Auto-Off Technology capabilities subject to printer and settings; may require a firmware upgrade.