HP DesignJet Z6 44-in PostScript Printer Функції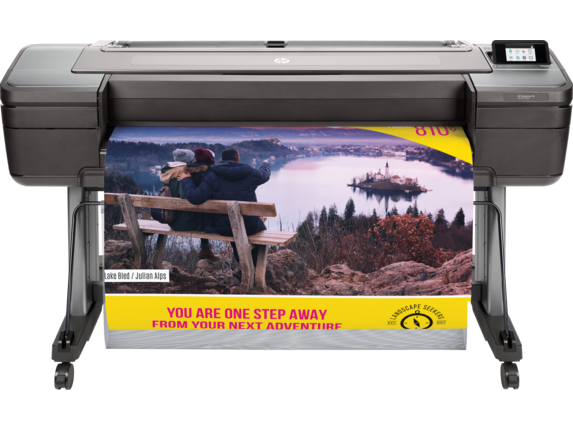 Produce prints with clear details and high-contrast colour with high-definition HP printheads – no need for light inks with dual drop technology. Get smooth gradients with HP Pixel Control. HP Vivid Photo Inks provide water-/fade-resistant prints.[2]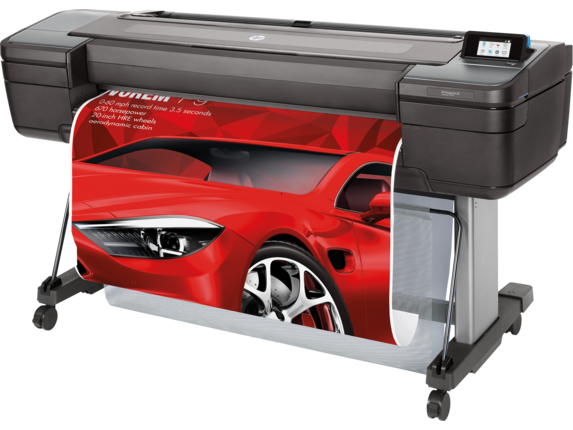 Handle complex files with powerful processing architecture and the Adobe PDF Print Engine.[3] Print up to 20% faster[4] with 2400 nozzle-per-inch HP printheads. Cut maps to different sizes in fewer steps with an integrated vertical trimmer.[1]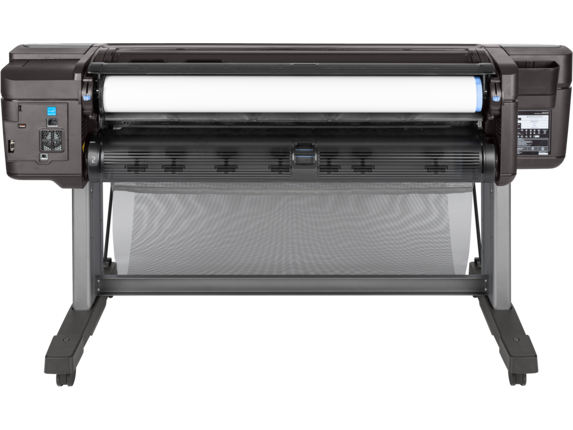 Built-in security features – like HP Secure Boot, whitelisting, authentication solutions, and HP JetAdvantage Security manager – help safeguard your printers and your data and preserve confidentiality.
[1] Vertical trimmer and dual rolls included with the HP DesignJet Z6dr 44-in PostScript® Printer with V-Trimmer only.
[2] Performance may vary based on writing system differences. Print permanence estimates by HP Image Permanence Lab based on the same formulation of HP Vivid Photo Inks used with the HP DesignJet Z6200 Photo Production Printer, using 6 inks. Water resistance performance varies based on printer and print profile. Water resistance testing by HP Image Permanence Lab on a range of HP media and follows ISO 18935 method. Display permanence rating for interior displays/away from direct sunlight by HP Image Permanence Lab on a range of HP media. For more information, see http://www.HPLFMedia.com/printpermanence.
[3] The Adobe PDF Print Engine (APPE) is Adobe's high speed, high fidelity print platform. Version 4 extends APPE's leading edge for print reproduction with new performance efficiencies and breakthrough rendering features. APPE 4 enables printers to increase workflow efficiency and capitalise on the profit potential of innovations in inkjet print technology. To learn more, visit http://www.adobe.com/products/pdfprintengine.
[4] Based on internal HP testing. Up to 20% faster printing compared to the HP DesignJet Z2600 PostScript® Printer and HP DesignJet Z5600 PostScript® Printer. May vary depending on print mode and media type.
[5] Card reader functionality enabled through optional third-party solutions.