HP Pavilion HPE h9-1000 Phoenix Desktop PC series Features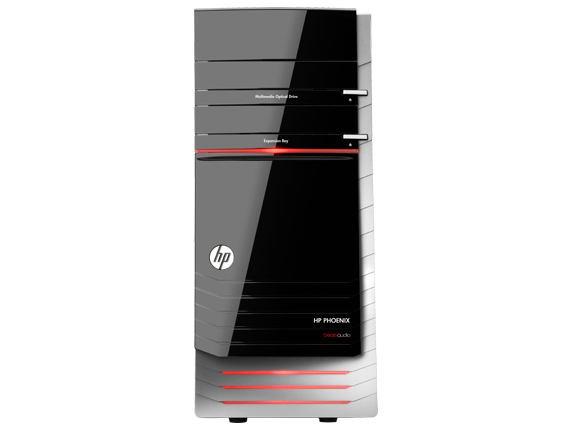 Screams power, works quietly
The HP Pavilion HPE Phoenix is packed with power. Lightning-fast Intel processors, screaming graphics cards and optimized software deliver incredible performance and visual rendering for all your favourite games, HD videos and digital creations.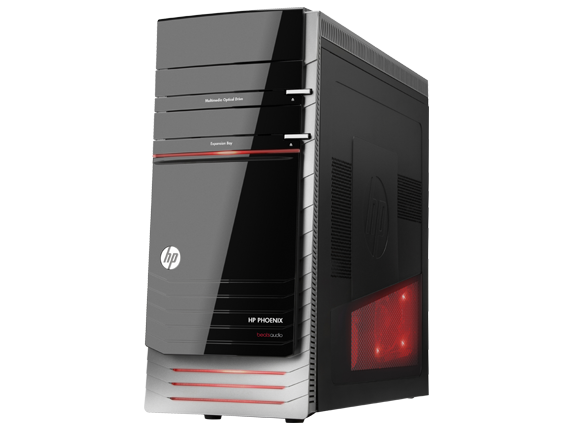 Cutting-edge style
Housed in an armour-like casing with refined aesthetics, exterior and interior illuminations and a built-in landing pad for all your digital devices, the HPE Phoenix looks as good in the living room as it feels while gaming.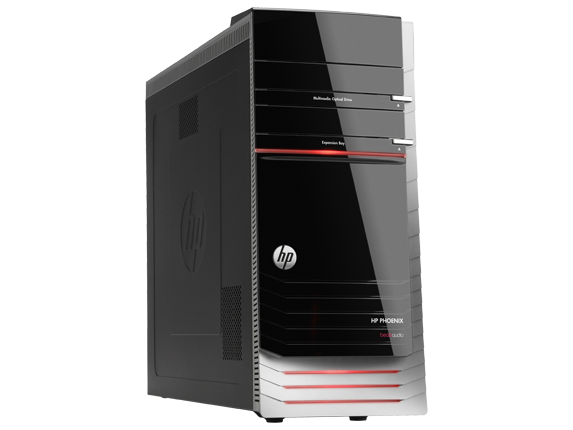 Get inside the game
Hear your music exactly the way the artist intended it with HP exclusive Beats Audio™ technology. For movies and games, the incredible surround sound capability will let you hear all the highs, lows and crystal-clear mid-ranges other desktops lose.
Maximum scalability
Be on top of your game with Phoenix's expandable storage capability supporting up to 3 standard hard drives and a 600W power supply. Plus - maximize data transfer with top-mounted USB 3.0 ports for super-speed connections to external hard drives.
Systems may require upgraded and/or separately purchased hardware to take full advantage of Windows 7 functionality. Not all features are available in all editions of Windows 7. See http://www.microsoft.com/windows/windows-7/ for details.