Samsung ProXpress SL-M3370FD Laser Multifunction Printer Features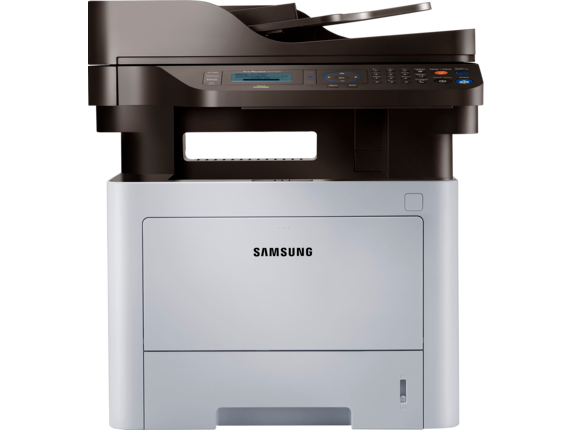 Samsung ProXpress M3370FD helps businesses print complex documents and heavy media types without sacrificing processing and printing speed and professional-quality results.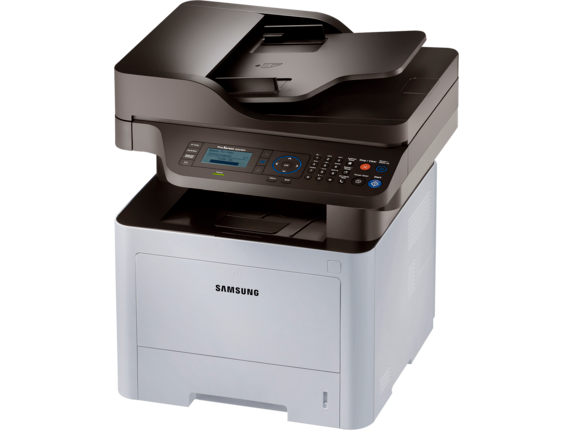 The ProXpress M3370FD is equipped with Eco Solution, a suite of energy-reducing features, including the one-touch Eco button with the Samsung Easy Eco Driver.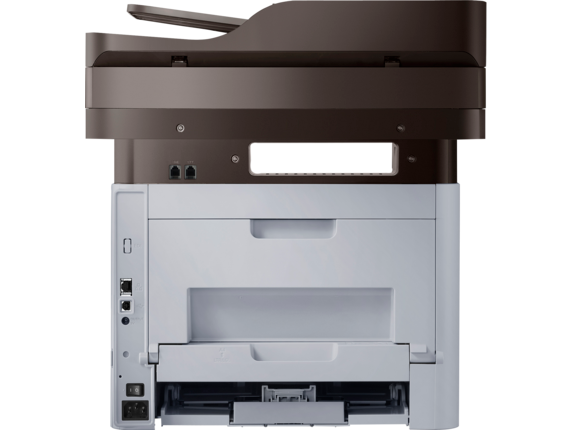 With Samsung SyncThru™ Admin, businesses can administer, operate and manage print jobs securely.
High speed printing
Robust ProXpress M3370FD features print speeds of up to 33 ppm, powered by a Cortex™-A5 core processor and up to 256 MB of memory. High speed and performance enable businesses to accelerate document and image processing for increased efficiency.[1]
High-quality print output
Samsung's unique Rendering Engine for Clean Page (ReCP) technology delivers sharper text and cleaner images. An outstanding resolution of 1,200 x 1,200 effective dpi ensures that everything you do will stand out.[1]
Additional printing choices for professional documents
The printer's multipurpose tray supports media of up to 220 g/m² in weight, which offers more printing choices for professional documents. Numerous labels, cards and envelopes can be printed using the multipurpose tray with ease.
One-touch Eco button
Businesses can lower toner and paper usage with the one-touch Eco button. The one-touch Eco button automatically activates 2-up printing and duplex printing. Users can also choose the option to skip blank pages in the Toner Saving Mode.
Easy Eco Driver
Easy Eco Driver can save on toner and reduces energy consumption. Users can further save toner by removing images and text using Toner Saving Mode.
Central print usage control to save more resources
Central print usage control, activated through the SyncThru™ Admin job accounting feature, enables managers to assign users to specific printers. Users can also be assigned quotas for the number of pages or copies they can make per printer.
[1] Message based on internal data. Actual results may vary. For more information see http://www.hp.com/go/printerclaims/samsung
[2] Copyright © 2013 Samsung Electronics Co. Ltd. All rights reserved. Samsung is a registered trademark of Samsung Electronics Co. Ltd. Specifications and designs are subject to change without notice. Non-metric weights and measurements are approximate. All data were deemed correct at time of creation. Samsung is not liable for errors or omissions. All brand, product, service names and logos are trademarks and/or registered trademarks of their respective owners and are hereby recognized and acknowledged.