HP Essential Keyed Cable Lock Features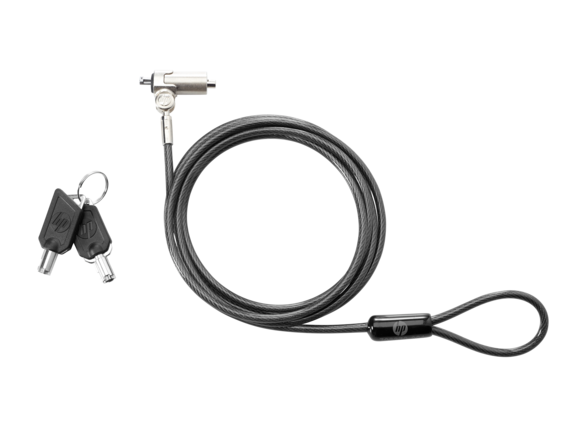 Loop, push, lock. Easy!
Route the 4 ft (1.22 m) vinyl-coated, galvanized steel cable around any secure object, attach to your notebook, and lock with a unique key (plus a spare).
Room to move
The cable head swivels 360 degrees to help you position the cable as needed before you lock.
Rest easy
Get the reassurance of a one-year limited warranty.