HP 3005pr USB3 Port Replicator Features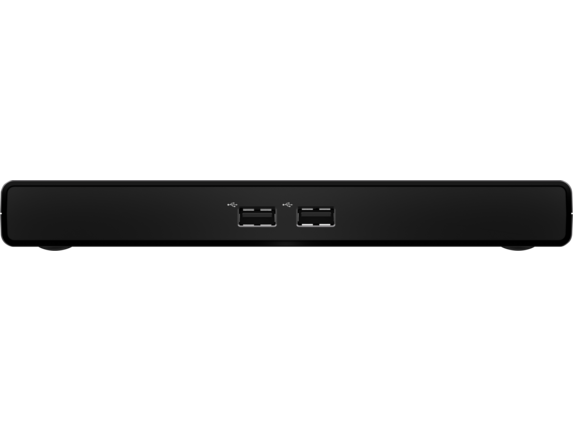 USB-enabled connectivity
USB 3.0 and Gigabit ethernet provide legacy and future-proof benefits.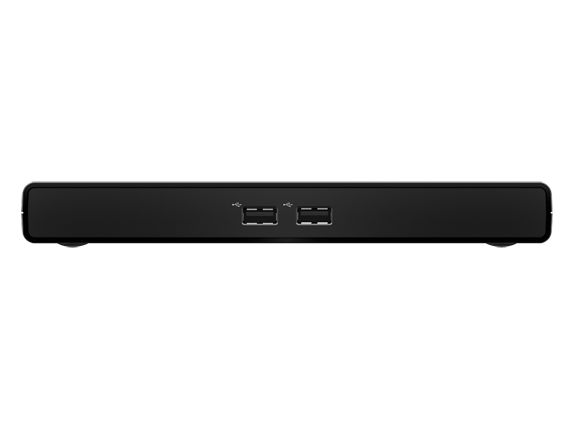 Expand your view
Maximum connectivity with two USB 3.0 ports, four USB 2.0 ports, and Gigabit Ethernet
High-speed networking and collaboration
Easy setup - No optical drive needed with flash memory software installation wizard!
Easy setup
All the ports you need to connect up to 6 USB accessories; 4 USB 2.0 USB ports, 2 USB 3.0 ports; headphone and mic ports, Gigabit Ethernet connection (10/100/1000); HDMI, DisplayPort, Power In, USB 3.0 Out, Lock Slot
USB Type-C™ and USB-C™ are trademarks of USB Implementers Forum.
DisplayPort™ and the DisplayPort™ logo are trademarks owned by the Video Electronics Standards Association (VESA®) in the United States and other countries.
Chromebook is a trademark of Google, Inc. Windows is either a registered trademark or trademark of Microsoft Corporation in the United States and/or other countries.