HP Nano Master Keyed Cable Lock Features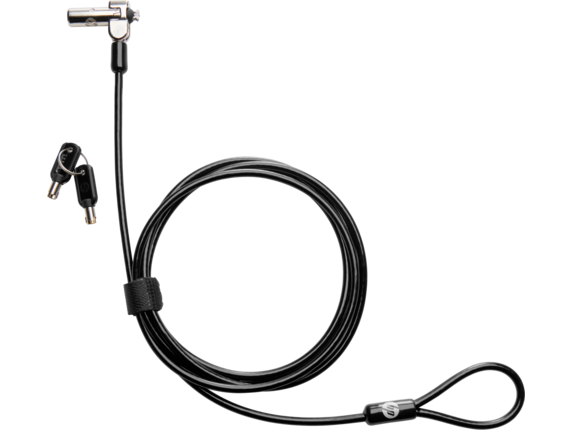 Loop and lock
Wrap the 6 ft (1.83 m) vinyl-coated, galvanized steel cable around any secure object and attach to your notebook or tablet. Insert the key into the lock and turn clockwise 90 degrees.
Room to move
Use the 360-degree range to position the cable lock head as needed.
Rest easy
Get the reassurance of a one-year limited warranty.