HP HD Pro 42-in Scanner Features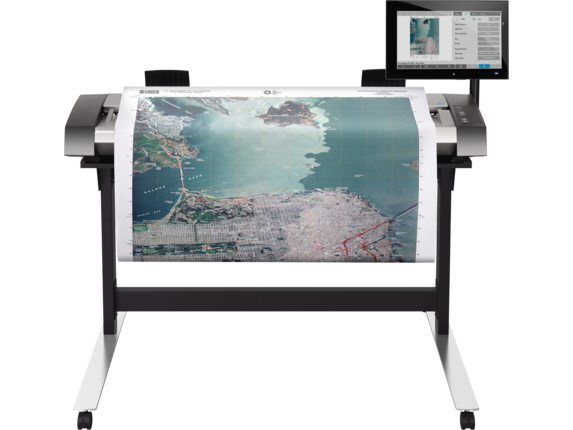 Go beyond. Scan in HD regardless of the condition of your original. Produce scans up to 42 inches (1067 mm) and 1200 dpi, even on thick media.[1] Easily scan to multiple destinations and deliver exceptional results with CCD scanning technology.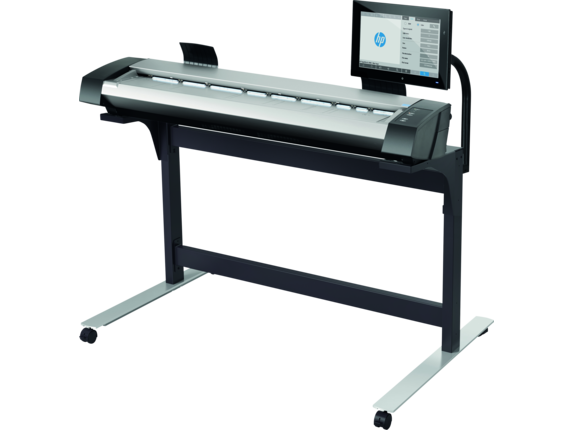 This HD scanner delivers incredible scanning and processing speeds. Feature enhancements—ideal for demanding production environments—help accelerate your performance.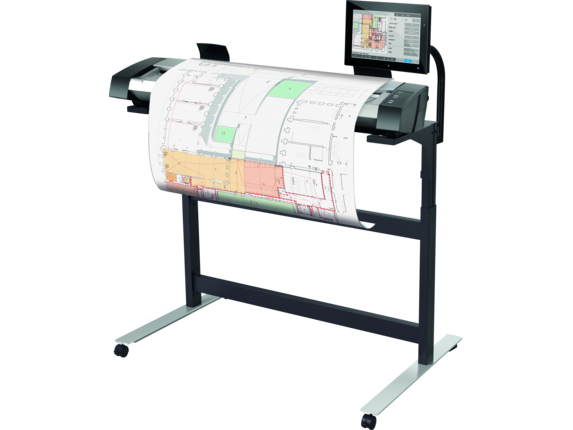 Work effectively with a seamless, secure workflow. This scanner integrates perfectly with HP printers, simplifying maintenance of the complete solution. Avoid reprints with intuitive touchscreen. Secure your workflow with advanced security features.
[1] Up to 0.6-inches (15-mm) thickness.
[2] HP SmartStream is a professional software solution that supports HP PageWide XL printer series and HP DesignJet Production printers.
[3] Monochrome scanning: A1/D image with black text graphics at 200 dpi; color scanning: A1/D fully-inked color image at 200 dpi, 24-bit RGB.
[4] Scanner can be placed above the following HP DesignJet printers: HP DesignJet 500/510/T520/T610/T620/T790/T1100/T1200/T1500/T7100/Z6100 Printer series; HP DesignJet T795/T1300 Printers; HP DesignJet Z2100/Z3100/Z3200 Photo Printer series; HP DesignJet Z5200 Photo Printer; HP DesignJet Z5400 PostScript Printer; HP DesignJet Z6200/Z6800 Photo Production Printers; HP DesignJet T7200/Z6600 Production Printers.
[5] Output destinations when copying—such as folders and stackers—are available for the HP PageWide XL 8000 Printer, HP PageWide XL 5000 Printer series, HP DesignJet T7200 Production Printer, HP DesignJet T7100 Printer series, HP DesignJet T3500 Production MFP, HP DesignJet T2500 Multifunction Printer series, HP DesignJet T1500 Printer series, and HP DesignJet T920 Printer series.