HP EliteOne 800 G5 23.8-in Healthcare Edition All-in-One Features
Promote patient safety
Support your infection control initiatives with a system that can be sanitized every shift, every day[2] and is bed bug treatable.[4] It's also certified to meet EN/IEC 60601-1-2 technical standards for safety near patients and medical devices.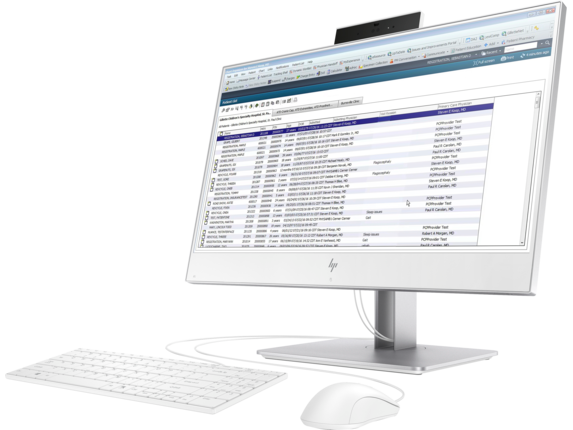 Simplify daily workflows with a smart design
Streamline clinical tasks with telemedicine features that integrate into the system, no external configuration required.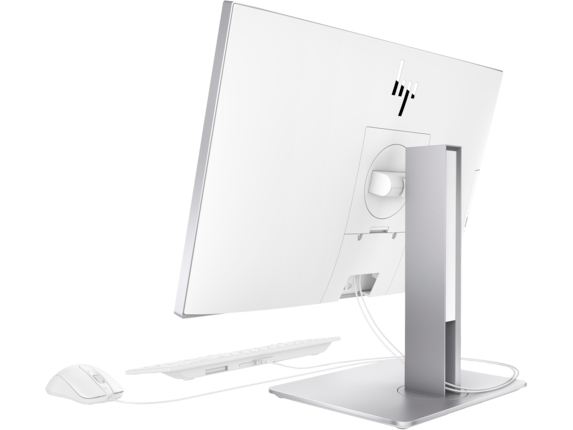 Preventative measures
Insulate your system against potential data and visual hacking with our most secure and manageable AiO for healthcare. It has the full HP security software suite.
[1] Safer and smarter based on HP Healthcare Edition products compared to other HP products as of June 2019 based on ability to be cleaned with sanitizing agents listed in the user guide and EN 60601-1-2:2015 testing. Excludes HP 2017 platforms.
[2] Tested by up to 10,000 wipes with germicidal towelettes over a 3-year period. See user guide for cleaning instructions and approved cleaners.
[4] Tested with Nuvan ProStrips.
[6] Not all features are available in all editions or versions of Windows. Systems may require upgraded and/or separately purchased hardware, drivers, software or BIOS update to take full advantage of Windows functionality. Windows 10 is automatically updated, which is always enabled. ISP fees may apply and additional requirements may apply over time for updates. See http://www.windows.com.