Tommy Hilfiger TH24/7 Smart Watch - Stainless Black Strap Features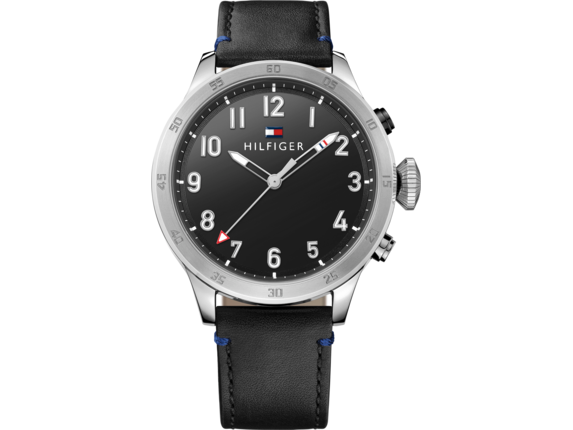 Maximize Every Day
Analogue meets digital meets fashion icon. Power up your wrist and never miss what matters most. Stay fit. Stay in touch. Stay up-to-date. Ready to fit your lifestyle, TH24/7 is there for you. Looks are everything too. Distinctive styling cues are accented by black or navy dial color, with dark brown or black leather straps. Make it yours.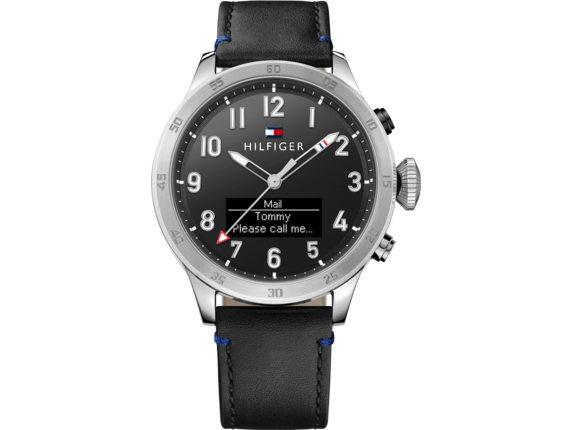 A Smarter Watch
This distinguished analog timepiece with connected functionality will always keep the time, even when the watch is not charged. With up to 5 days of battery life[1] for it's connected features and water resistance, you keep connected with what matters most, hassle free, all week long.
Tailored Essentials
A discreet display, hidden when inactive, and vibrations, keep you instantly informed at a glance. The sleek TH24/7 app[2] lets you prioritize notifications by who, what, when and how you like to stay informed. Track your steps without compromising your personal style. View your step count on the display, and set daily step goals and review your progress by day, week, or month with the app.
Engineered by HP
Stay connected without sacrificing your personal style for your personal technology. Smart technology and TH24/7 app[2], Engineered by HP, is supported by both iOS (9+) and Android (4.4+) smartphones[3].
[1] Battery life duration varies based on the volume of data streaming between the watch and phone.
[2] Available on iTunes and Google Play App Store's. Internet required and data charges may apply.
[3] Most smartphones running iOS version 9 and later or Android version 4.4 and later are supported. The Motorola Droid Turbo 2 smartphone is not supported by the App.