AMD Radeon RX550X 4GB LP DisplayPort Card Features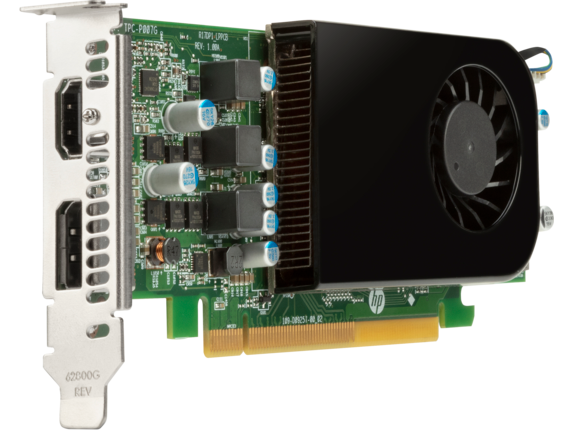 Flexible connectivity
Smart memory
Broad application support
Work with your familiar tools with a card that supports OpenGL 4.5 and DirectX 12 applications.
[1] Sold separately. See product QuickSpecs for compatibility.
AMD and Radeon are trademarks of Advanced Micro Devices, Inc. DisplayPort™ and the DisplayPort™ logo are trademarks owned by the Video Electronics Standards Association (VESA®) in the United States and other countries.