HP Chromebook x360 - 14c-ca0053dx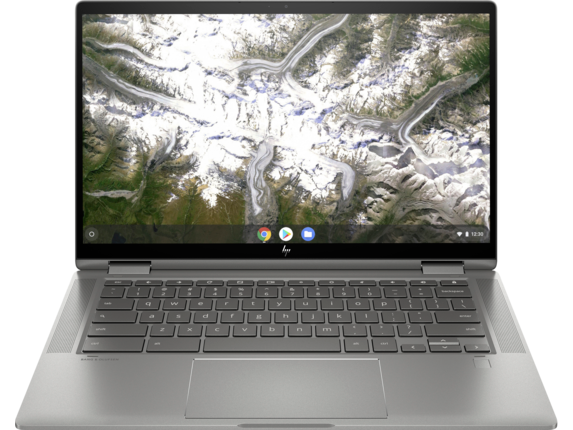 Workload meet beast mode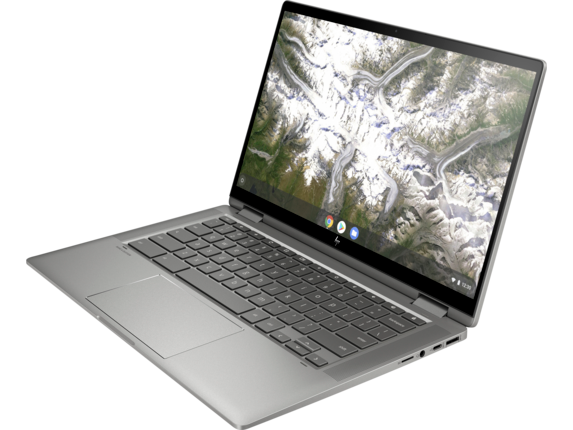 All the extras never looked this good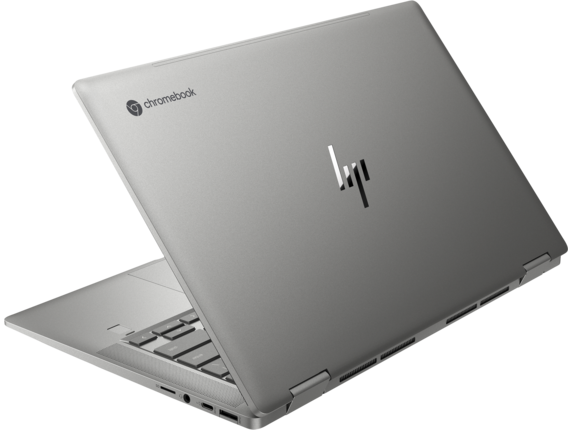 Privacy for your peace of mind
10th Generation Intel® Core™ processor
SuperSpeed USB Type-C® 5Gbps signaling rate and Power Delivery
[1] Full high-definition (FHD) content required to view FHD images.
[3] Testing conducted by HP using Google Chrome OS power_LoadTest. Battery life will vary and the maximum capacity of the battery will naturally decrease with time and usage. See http://www.chromium.org/chromium-os/testing/power-testing for test details.
[2] Multi-core is designed to improve performance of certain software products. Not all customers or software applications will necessarily benefit from use of this technology. Performance and clock frequency will vary depending on application workload and your hardware and software configurations. Intel's numbering, branding and/or naming is not a measurement of higher performance. Internet service required and not included. 4K content required to view full 4K images. Graphics output may be limited based on the maximum resolution of the display.
[4] High-definition (HD) content is required to view HD images.
[5] Actual throughput may vary. USB Type-C® and USB-C® are trademarks of USB Implementers Forum.
[6] Internet service required and not included.
[7] Features may require software or other 3rd party applications to provide the described functionality.
[8] Wireless access point and internet service required and sold separately. Availability of public wireless access points limited. Wi-Fi 6 (802.11ax) is backwards compatible with prior 802.11 specs. The specifications for Wi-Fi 6 are draft and are not final. If the final specifications differ from the draft specifications, it may affect the ability of the notebook to communicate with other Wi-Fi 6 devices. Only available in countries where 802.11ax is supported. Wi-Fi 6 (802.11ax) is not supported in Ukraine, Russia, and Indonesia where the Wi-Fi 6 (802.11ax) will be disabled and downgraded to 802.11ac by the Intel's DRS solution.
[14] Recharges your battery up to 90% within 90 minutes when the system is off (using "shut down" command). Recommended for use with the HP adapter provided with the notebook, not recommended with a smaller capacity battery charger. After charging has reached 90% capacity, charging speed will return to normal speed. Charging time may vary +/-10% due to System tolerance. Available on select HP products. See http://store.hp.com for a full list of product features.
[15] For more information, visit https://www.google.com/chromebook/chrome-os/
[16] This Google One membership offer (Offer) provides you with subscription benefits at no charge for a period of twelve months from the day you redeem the offer. After you redeem the offer, you can confirm the Offer period end date in your Subscriptions page in the Google Play Store. The Offer requires a Google Payments account. Offer expires and must be redeemed by January 31, 2021. This Offer is limited to new users of Google One in Australia, Canada (excluding Quebec), Denmark, Finland, France, Germany, Japan, Netherlands, New Zealand, Norway, Sweden, United Kingdom, and the US who purchased a new Chromebook device on or after May 1, 2019. See www.google.com/chromebook/offers/ for details.
[17] Access to the Google Play Store and related apps will be provided as part of a regular OS update. This feature might not be available at time of purchase; for an update on the Play Store release timing, go to www.Google.com.