HP DesignJet T120 24-in Printer Features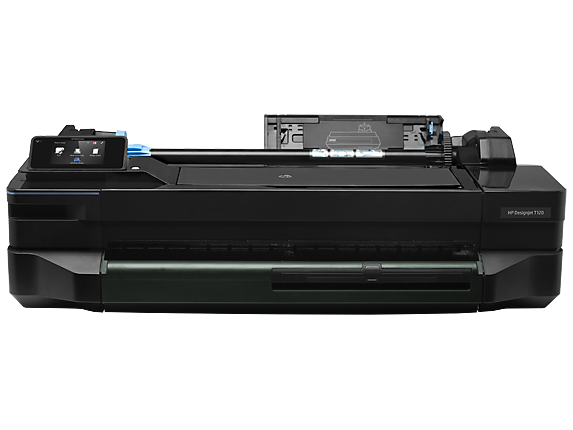 Make the most of your investment in a 24-inch printer—front-loading media roll, built-in tray, and Wi-Fi connectivity.[2] Convenient in-house printing saves trips to the repro house. Original HP inks, long-life printheads deliver quality results.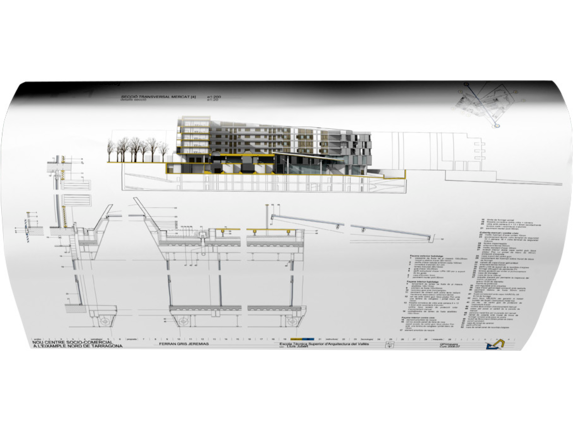 Discover how easy large-format printing can be with the HP Designjet T120 ePrinter. Its small footprint, intuitive color touchscreen, and true print preview make printing large-format drawings and presentations virtually effortless.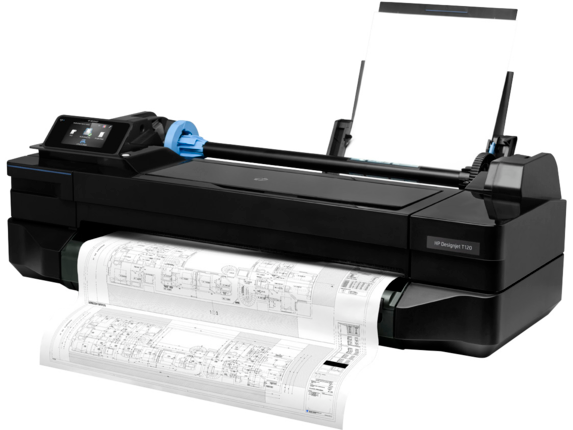 Print to your HP Designjet T120, using HP Designjet ePrint & Share. This free Web service makes it easy to access and print large-format documents using your tablet, smartphone, laptop or printer touchscreen.[1]
[1]Requires an HP Designjet ePrint & Share account, Internet connection to the printer, and connected Internet-capable device. When using the HP Designjet ePrint & Share mobile app, a compatible Apple® iOS or Android™ device and Internet connection are required. Data or connection charges may apply. Print times may vary. For more information, visit hp.com/go/eprintandshare.
[2] Local printing requires mobile device and printer to be on the same network (usually Wi-Fi access points bridge wireless to wired connections). Wireless performance is dependent on physical environment and distance from access point. Wireless operations are compatible with 2.4 GHz operations only. Remote printing requires an Internet connection to an HP web-connected printer. Wireless broadband use requires separately purchased service contract for mobile devices. Check with service provider for coverage and availability in your area. See http://www.hp.com/go/designjetmobility for more details.
[3] The HP Smart app is available for Apple® iPad, iPhone, and iPod Touch running iOS v7.0 or later and for Android™ mobile devices running Android™ v4.4 or later. The HP Smart app is available for free from the Apple® App Store for Apple® mobile devices and from the Google Play Store for Android™ mobile devices.
[4] Based on competitive alternatives with comparable size and features as of June, 2017.