HP DesignJet Z6800 60-in Photo Production Printer Features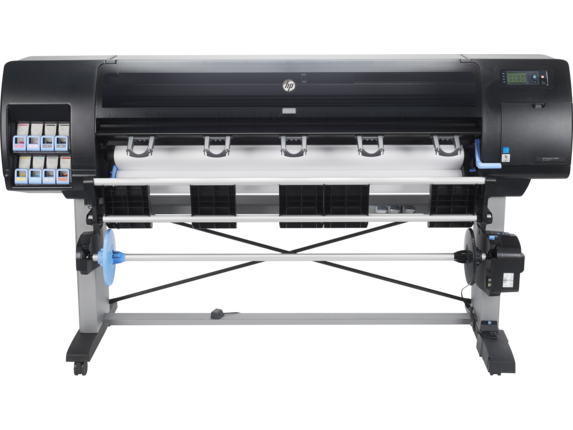 Meet demanding requests—and deliver high-impact prints. Fast speeds and high processing power help cut turnaround times. Achieve excellent image quality at production speeds. Confidently print unattended with large ink cartridges and a take-up reel.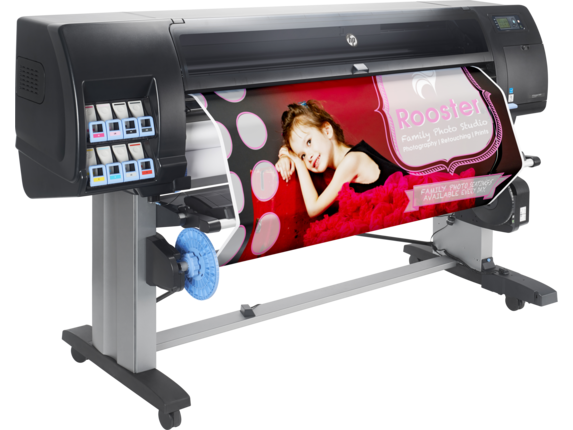 Offer brilliant colors—HP Vivid Photo Inks with chromatic red enable a wide color gamut and uniform gloss. Three shades of black HP ink produce outstanding optical density and smooth transitions. Deliver durable prints that stand the test of time.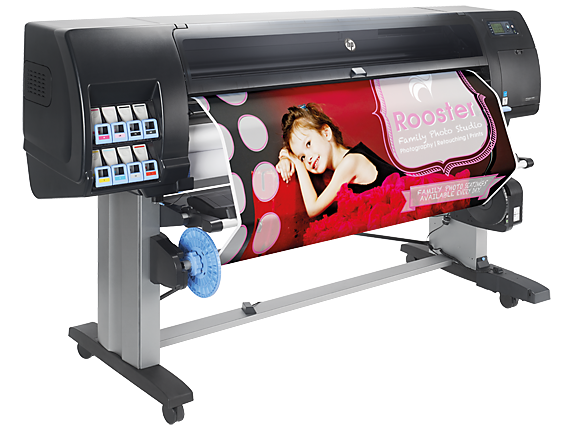 Consistently achieve accurate colors, using advanced HP technologies with complete coverage of FOGRA gamuts. Generate custom ICC profiles with the embedded i1 spectrophotometer. Print from your favorite design applications or through RIPs.
[1] Compared with large-format inkjet printers under $25,000 USD for graphic applications. Based on the fastest-rated color speeds as published by manufacturers as of October 2013. Test methods vary.
[2] Using plain paper and Fast mode, the HP DesignJet Z6800 Photo Production Printer can achieve speeds up to 1500 ft²/hr (140 m²/hr). Using glossy paper and Normal mode, the Z6800 can achieve print speeds up to 212 ft²/hr (20 m²/hr).
[3] Display permanence rating for interior displays/away from direct sunlight by HP Image Permanence Lab, and by Wilhelm Imaging Research, Inc. on a range of HP media and based on HP Vivid Photo inks. For more information, see http://www.HPLFMedia.com.
[4] Embedded in this HP DesignJet Printer is an i1 spectrophotometer from X-Rite. Close collaboration between HP and X-Rite ensures a reliable solution that's been thoroughly tested to meet customer demands for ease, quality, and dependability.
[5] HP Professional PANTONE® color emulation and embedded Adobe® PostScript®/PDF upgrade kit sold separately.