HP PageWide Web Press T480 HD Features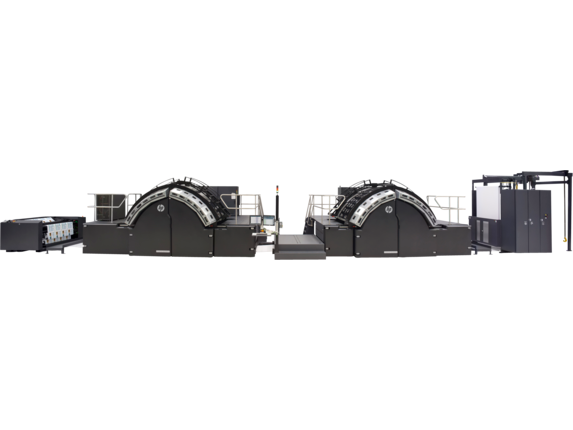 HP High Definition Nozzle Architecture (HDNA) completely raises the bar in digital color quality, using 2400 nozzles per inch native resolution and dual drop weight to deliver image detail like never before.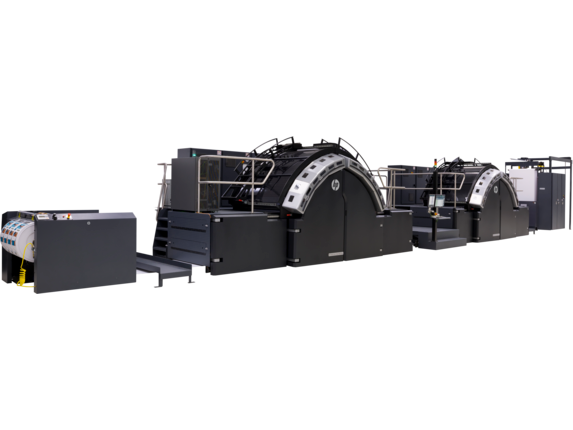 Unprecedented color digital performance delivers profitable mid-run analog to inkjet crossover. Reliable printing at amazing speeds over 400,000 pages per hour in full color Performance mode.[1]
Versatility enables more profitable printing on a wide range of applications and media types. Expanded dryer configurations, with user-selectable Performance[3] and Quality[4] modes, allow flexibility to produce jobs that drive business growth.
With HDNA, HP proves again that it is the smart investment for web press solutions. HP has a proven track record of upgrading existing customer presses allowing them to benefit from technological advancements and help profit from new functionality.
[1]Productivity based on internal HP testing and methodology compared to color inkjet presses currently installed for publishing, direct mail, and commercial printing as of March, 2016.
[3]Performance mode delivers high quality using single (or high) drop weights.
[4]Quality mode delivers the highest quality using dual drop weight nozzles.
[5]US letter-sized equivalent images.
[6]US letter-sized equivalent images.
[7]Basic configuration supports 40 to 350 gsm. Customer application specific testing advised for media between 40-60 gsm and 300-350 gsm.
[8]Dimensions above are for configuration with standard unwinder; without optional rewinder attached. The following are dimensions with optional rewinder and optional additional access walkover: 4.4 x 21.7 x 3.4 m (174 x 853 x 132 in). Dimensions vary by configuration and options selected; additional space may be required for clearances, maintenance and roll operations.
[9]Optimal operating environment may vary by application.