HP LaserJet Pro P1102w Printer Features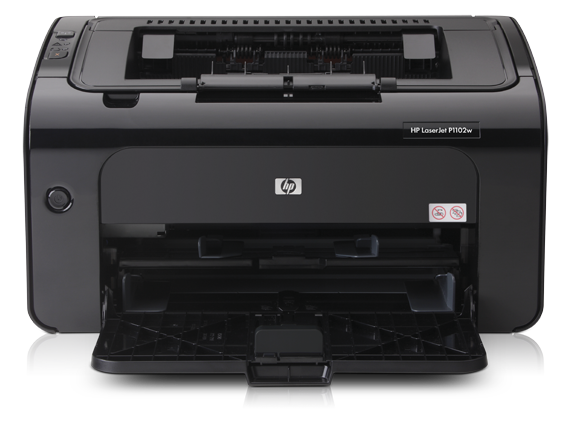 Print from virtually anywhere in your home or office with wireless networking.[2] Share among several users and print at up to 19 ppm letter/18 ppm A4 without additional cables or wires. Instant-on Technology starts and finishes printing sooner.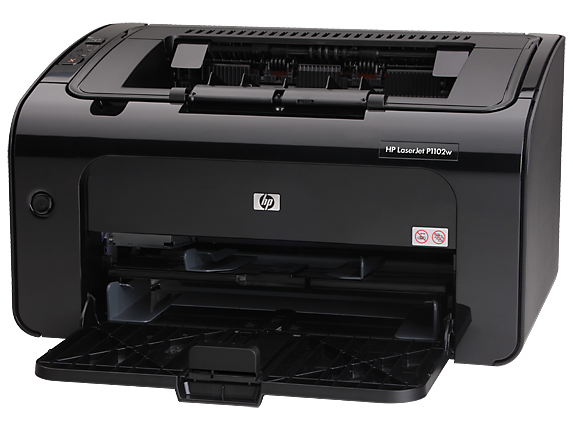 Take advantage of mobile printing options for on-the-go performance. With HP ePrint mobile printing, now you can print from virtually anywhere.[13] Make printing hassle-free with a simplified control panel.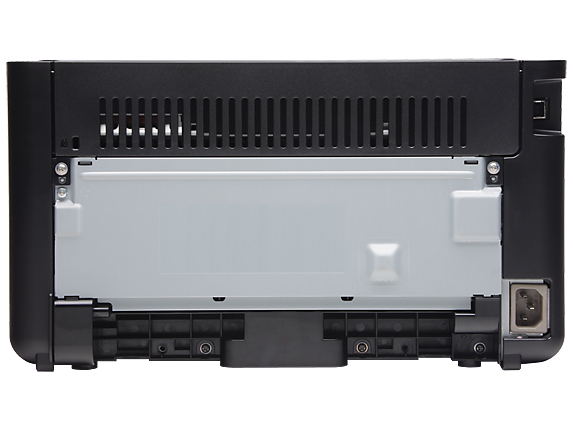 Meet your environmental goals, boost your bottom line. One of the most energy-efficient laser printers on the planet,[12] this HP LaserJet features resource-saving technologies. The compact design uses less space and creates less packaging waste.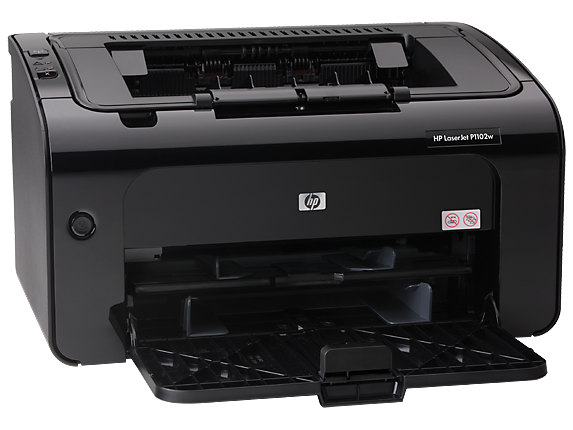 Create professional documents that make a statement for your business, while keeping your bottom line in check. HP spherically shaped toner delivers crisp text and sharp images while HP FastRes 1200 brings out the detail of your documents.[11]
On-the-go printing with HP ePrint
Eliminate the wait from your workday
[1]Supports the following devices running iOS 4.2 or later: iPad®, iPad® 2, iPhone® (3GS or later), iPod touch® (3rd generation or later). Works with HP's AirPrint™-enabled printers and requires the printer be connected to the same network as your iOS device. Wireless performance is dependent upon physical environment and distance from the access point. AirPrint, the AirPrint Logo, iPad, iPhone, and iPod touch are trademarks of Apple® Inc., registered in the U.S. and other countries.
[2]Wireless performance is dependent upon physical environment and distance from access point, and may be limited during active VPN connections.
[3] HP Smart Install works with Windows only.
[4] Program features and availability may vary by country. For more information, visit http://www.hp.com/learn/suresupply.
[5]Compared with traditional fusing.
[6]HP Auto-On and Auto-Off capabilities subject to printer and settings.
[7]Supports Microsoft® Internet Explorer 7.0, 8.0, and 9.0, as well as Firefox versions 3.5 through 5.01.
[8]Program availability varies. HP print cartridge return and recycling is currently available in more than 50 countries and territories around the world through the HP Planet Partners program. For more information, or to request return envelopes and bulk collection boxes, visit www.hp.com/recycle.
[9]Mobile device must be wireless-enabled. Printer must be HP ePrint-enabled. Feature may require driver or apps, available for download at www.hp.com/go/eprintcenter.
[10]Cardboard packaging recycling may not be available in your area.
[11]HP FastRes 1200 provides the best print quality setting for this device. Choose HP FastRes 600 for fast printing.
[12]Energy consumed based on competitive TEC measurement results found at www.energystar.gov, www.eu-energystar.org and manufacturers' published data sheets for single-function mono and color laser printers as of January 2012. Individual product configuration and usage will affect power consumption.
[13]Requires an Internet connection to the printer. Feature works with any connected Internet- and email-capable device. Requires HP Web Services Account Registration. Print times may vary. For a list of supported documents, and image types, see www.hp.com/go/eprintcenter. And for additional solutions, see www.hp.com/go/mobile-printing-solutions.
[17] HP Auto-On/Auto-Off Technology capabilities subject to printer and settings; may require a firmware upgrade.
[18] Requires an Internet connection to an HP ePrint-enabled printer. Printer requires ePrint account registration. App or software may be required. Wireless operations are compatible with 2.4 GHz operations only. Print times and connection speeds may vary. Wireless broadband use requires separately purchased service contract for mobile devices. Check with service provider for coverage and availability in your area. Learn more at http://www.hp.com/go/mobileprinting.
[19] Mobile device needs to be connected directly to the wireless network of a wireless direct-capable printer prior to printing. Depending on mobile device, an app or driver may also be required. Wireless performance is dependent on physical environment and distance from the access point in the printer.
[20] Measured using ISO/IEC 17629. For more information, see http://www.hp.com/go/printerclaims. Exact speed varies depending on the system configuration, software application, driver, and document complexity.