HP SD Pro 44-in Scanner Features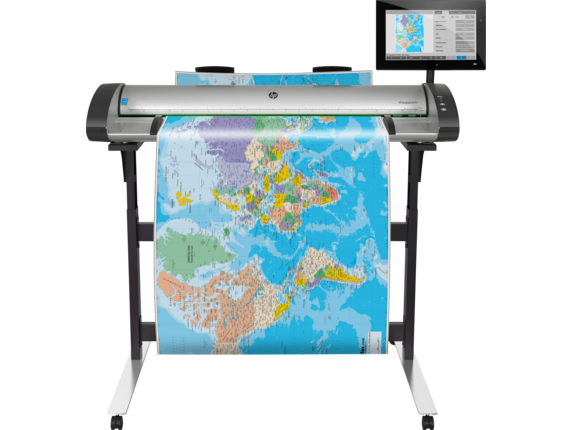 This scanner delivers incredible scanning and processing speeds. Feature enhancements—ideal for demanding production environments—help accelerate your performance.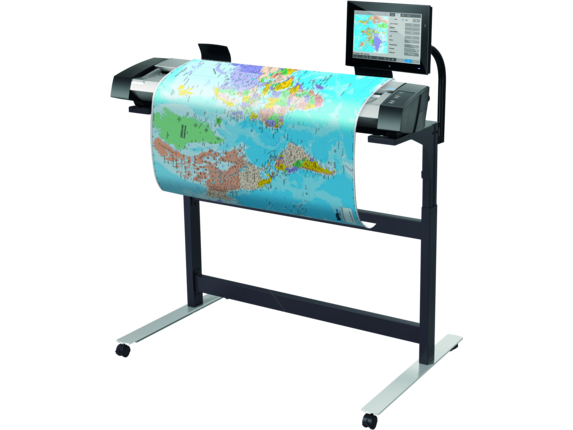 Enable your workforce with the proven HP SD Pro 44-in Scanner. Scan up to 44-in (1118-mm) wide, and produce outstanding results with CIS scanning technology and 1200 dpi. Scan to multiple destinations for more effective collaboration.
Work effectively with a seamless, secure workflow. This scanner integrates perfectly with HP printers, simplifying maintenance of the complete solution. Avoid reprints with intuitive touchscreen. Secure your workflow with advanced security features.
[1] Monochrome scanning: A1/D image with black text graphics at 200 dpi; color scanning: A1/D fully-inked color image at 200 dpi, 24-bit RGB.
[2] HP SmartStream is a professional software solution that supports HP PageWide XL printer series and HP DesignJet Production printers.
[3] Scanner can be placed above printers from the following HP DesignJet printer series: T730/T790/T795/T830/T1300/T1500/T1700/T2300/T5400/T7100/T7200/Z2100/Z3200/Z5200/Z5600/Z6200/Z6/Z9+.
[4] Output destinations when copying—such as folders and stackers—are available for HP PageWide XL 3900/4000/4100/4500/5000/5100/6000/8000 printers, HP DesignJet 5100/T1300/T1500/T1530/T1600/T1700/T2300/T2500/T2530/T2600/T3500/T7100/T7200/T730/T790/T795/T830/T920/T930/Z2100/Z3200/Z5200/Z5400/Z5600/Z6/Z9+/Z6200/Z6610/Z6810 printers, and HP DesignJet XL 3600 printers.