HP t310 G2 Zero Client Features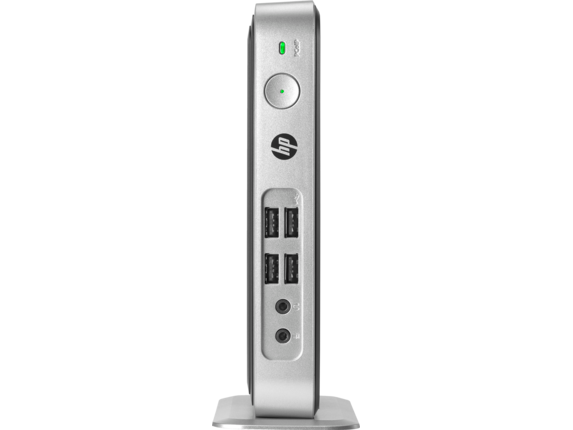 The performance and features you need
Reduce lag and finish ahead of deadlines with fast boot and response times, even with 3D applications. Improve productivity by connecting display and accessory add-ons with two additional USB ports and an extra DisplayPort™[6].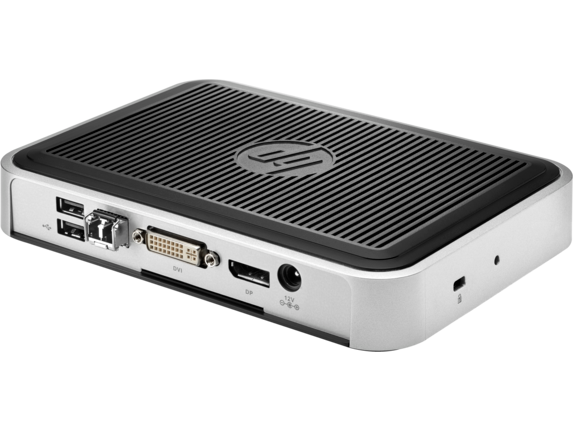 Big security, small footprint
Reduce the risk of your data getting into the wrong hands. With no data stored on the HP t310 G2 Zero Client, your intellectual property stays safe on your secure server. Plus, the device's small size keeps your work area free of distractions.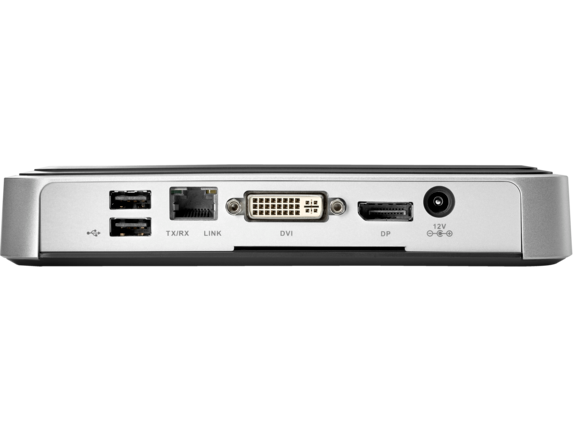 No hassle set up and management
The HP t310 G2 Zero Client's limited configurations make deployment simple right out of the box and Teradici Management tools[4] make updates and device monitoring a breeze.
Enhanced ports and graphic options
Upgrade your graphics options with one 1 DVI port and one added DisplayPort™, plus a total of 6 USB ports for all of your accessory add-ons.
[6]
Easily connect to a VDI or cloud server
The HP t310 G2 Zero Client easily connects to VDI or cloud servers, including VMWare® and Amazon Workspaces environments.
[2,1]
New look and feel
The t310 G2 Zero Client has a new look and feel and now includes built in VESA mounting pattern.
[3]
Simplified Management
Manage your Zero Client and keep it up-to-date with PCoIP Management Console. A one-year subscription to Desktop Access is included with the purchase of every new HP t310 Zero Client.
[6]
[1] Amazon WorkSpaces requires subscription from Amazon. See http://aws.amazon.com/workspaces/ for complete details. Amazon Workspaces requires Teradici firmware version 4.6 or higher.
[2] VMware is sold separately, subscription required
[3] Mounting hardware sold separately
[4] Teradici Management Console is sold separately, subscription required
[5] Teradici Desktop Access one (1) year subscription included. Proof of purchase required. Trial begins on date of hardware purchase. PCoIP Zero Clients purchase must be more recent than December 1, 2017. For more information, visit teradici.com.
[6] The DisplayPortTM did not pass VESA 1.2 certification guidelines.