NVIDIA Quadro P2000 (5GB) Graphics Card Features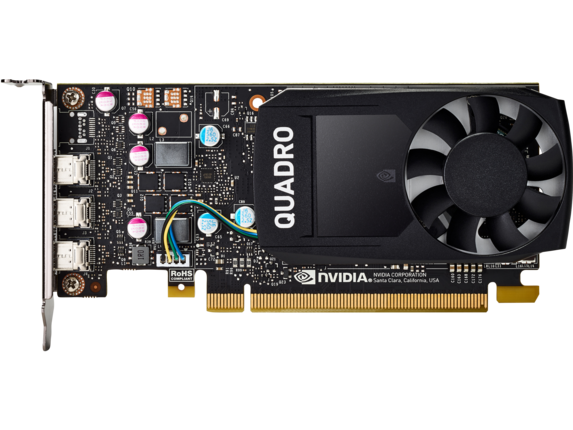 Streamlined projects with fast, dedicated memory.
Create and interact with large-assembly models lag-free in real-time, get high-quality, photo-realistic renders, and maintain more assets in graphics memory with a card that has 5GB GDDR5 memory.
Extraordinary visuals and optimized multi-display productivity.
Get high brightness and color saturation, over 10K:1 CR, and support for up to four 4K displays or one 5K display with DisplayPort™ 1.4. Easily manage your setup with NVIDIA® nView®. Create and playback HDR video with H.264 and HEVC engines.
Tuned and tested drivers
Focus on doing your best work with a card that supports the latest releases of OpenGL, DirectX, Vulkan™, and NVIDIA® CUDA® to help ensure compatibility with your frequently-used professional applications.