Intel X540-T2 10GbE Dual Port Adapter Features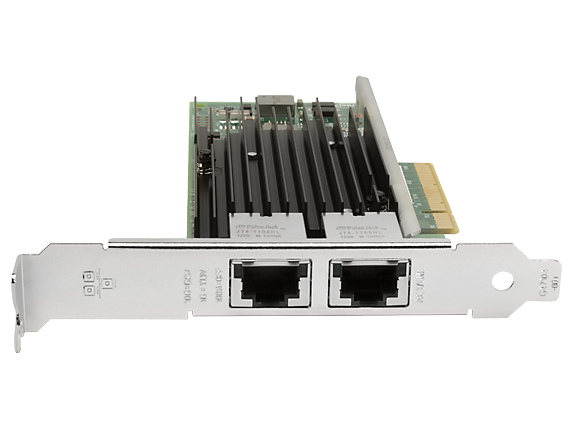 High-speed throughput
Experience fast network performance with 20 Gbps full duplex Ethernet transfer rate per port and 10GBASE-T connectivity up to 100 meters with CAT 6A cabling (or better, sold separately).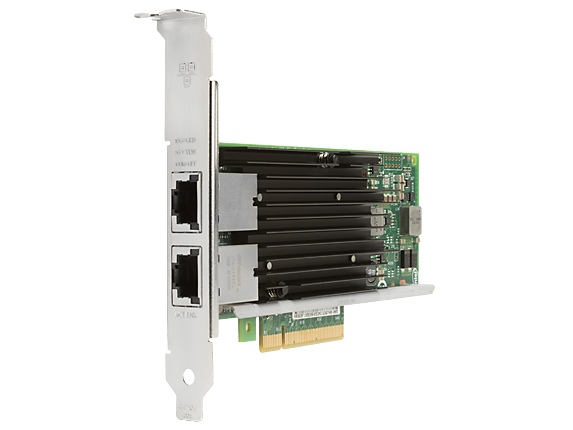 Enterprise-class features
Get support for VLAN tagging, adaptive interrupt coalescing, MSI-X, NIC teaming (bonding), Receive Side Scaling (RSS), jumbo frames, PXE boot), VMware® NetQueue, and Microsoft VM.
Supported by HP
Protect your investment with a warranty that is backed the same world-class HP service and support you get for your workstation.[1]
[1] One year, or the remaining warranty of the HP Workstation in which the adapter is installed.