HP PCIe x1 Parallel Port Card Features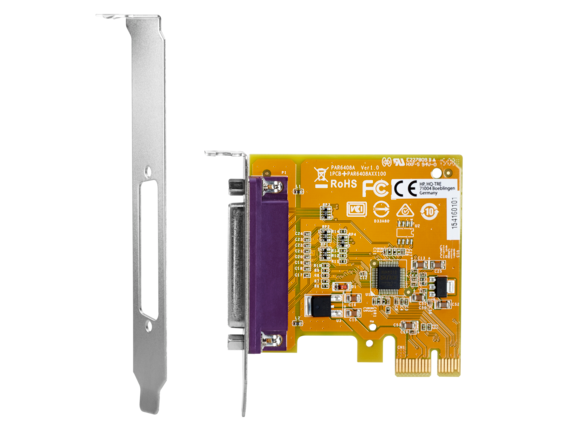 Easy to install.
Adapt your current PC technology to accept your legacy environment by installing the card in any available PCIe slot on your PC. Then you're ready to connect your parallel printers and devices.
Supported by HP.
Protect your investment with a limited warranty.[1]
[1] One-year limited warranty, or the remaining warranty of the HP Desktop in which the card is installed.